Buying a boat is not a decision to make lightly. Boats of any kind are likely to set you back a lot of money, which is why it's important to carefully consider all aspects of any boat you're considering buying before you go through with the purchase.
The problem is that often, a boat can seem absolutely fine from the outside, or from the way the vehicle is portrayed online by the manufacturer. This frequently leads unsuspecting buyers to spend hundreds or even thousands of dollars on boats that don't deliver what they promise.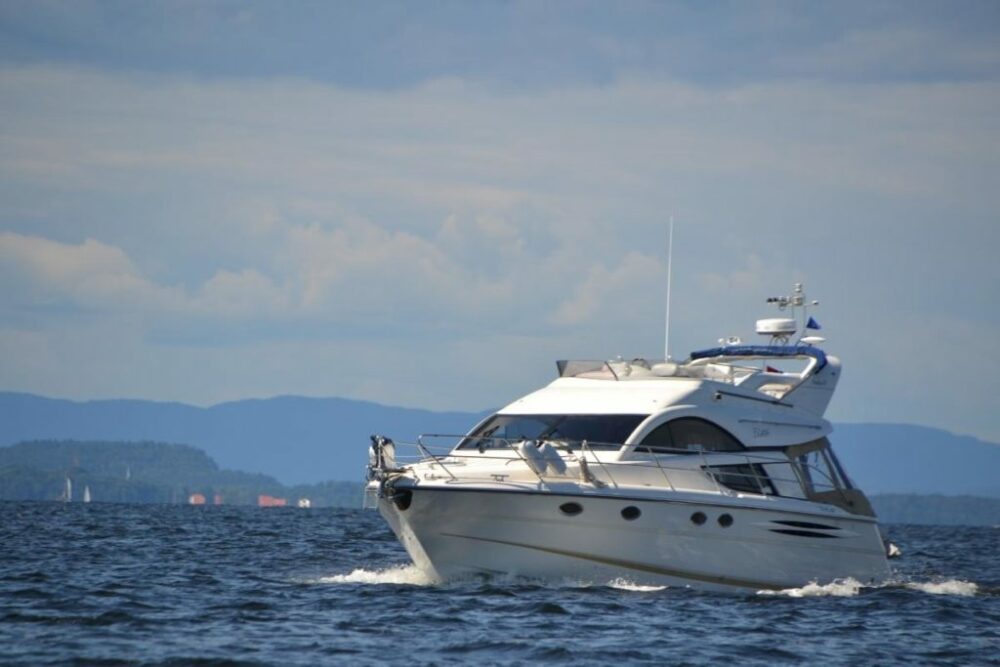 Fortunately, this tends to be an issue that occurs with specific brands. Therefore, by knowing which boat brands tend to cause the most problems or have the most defects, you can save yourself a lot of money by focusing instead on more reputable brands.
To be clear, this article is in no way intended to imply that every single boat manufactured by these brands is defective. Instead, we aim to convey the issues reported by previous buyers in an honest and factual way.
So, without further delay, let's break down what's wrong with 4 of the worst boat brands on the market.
The 4 Worst Boat Brands: Overview
If you want to know the names of the 4 worst boat brands straight away, here they are:
Kingfisher
Monterey
Luhr
Bayliner
Again, we must stress that these manufacturers have produced good-quality boats.
However, some of the boats made by these brands have caused problems for buyers in the past, meaning that if you're concerned about money, the safest thing to do might be to avoid them altogether or prioritize only specific models.
There are many reasons why a particular boat brand might be classified as one of the worst brands for boats. It could simply be that the quality of some of the manufactured vehicles is subpar, or there could be issues with finding replacement parts or seeking out repairs after damage or product failure.
We have seen cases where manufacturers have refused to provide repairs, even when the problem with the boat was no fault of the buyer's. This is a real problem that can cause boat owners to spend even more money than they already have trying to fix completely avoidable problems.
Quite often, though, the reason a boat brand becomes labelled as unreliable or simply 'bad' is that the quality and functionality of the boats just don't align with the promises made by the manufacturer.
This is why it's so important to get the word out about the potential issues buyers might encounter when buying from these manufacturers because otherwise, buyers trust the official product information and end up feeling deceived.
Bearing all of this in mind, let's go through these 4 manufacturers one by one and explain what kinds of problems buyers have experienced and why you might want to think twice before purchasing an expensive boat from these companies.
Why You Should Avoid Bayliner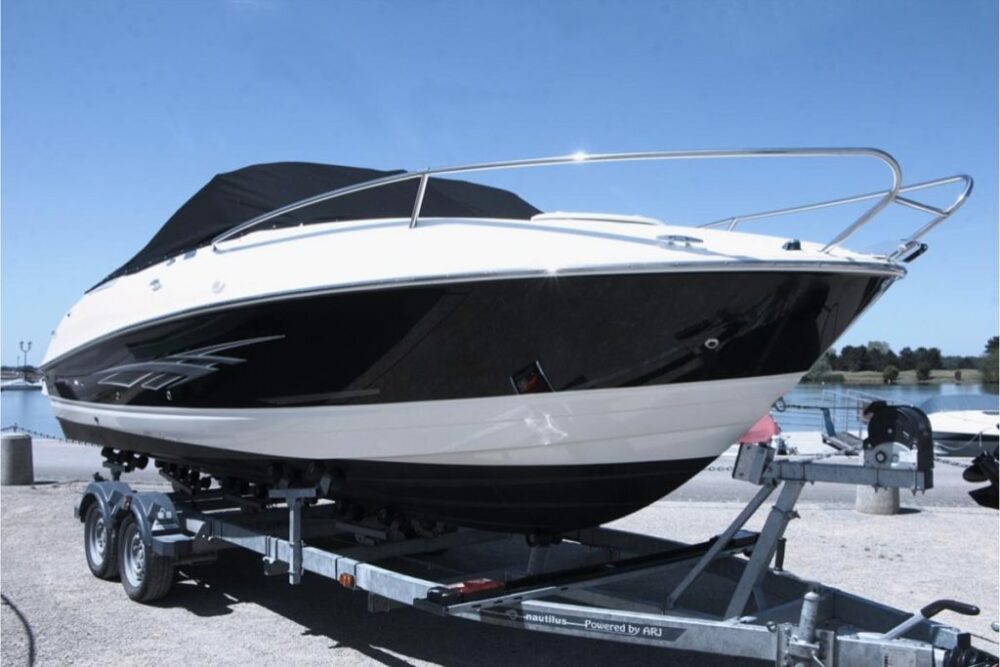 Bayliner was founded in 1976, so it's a fairly well-established brand, which makes the problems that buyers have been experiencing with this company's boats all the more surprising and disappointing.
Unfortunately, the issues with Bayliner boats go beyond minor, easily fixable problems to potentially dangerous and distressing situations. Shockingly, since Bayliner has been manufacturing boats, the U.S. Coastguard has received no less than 14.
If this wasn't alarming enough, the reported problems were serious enough to warrant a recall on a total of 3,257 Bayliner boats.
The Bayliner boats that have posed the most problems are as follows:
Bayliner Capri
This boat model has had 1,240 reports of ungrounded fuel pipes. A further 457 units of this model did not have properly ventilated engines, and 346 were unstable in the water.
Motoryacht 3388
Electrical faults in the engine room affected 12 of these boats, all of which were made in 1988. However, this has understandably been offputting for buyers who don't want to risk electrical issues while out at sea.
873 Bowrider (180 BR and 160 BR)
Both the 160 and 180 BR models of the 873 Bowrider have had recalls. 873 recalls, to be exact. Repairs to about half of the boats were completed and the recall was terminated in 2014, but many buyers are still reluctant to purchase this model, for good reason.
The Bowrider 2004 model also needed to be recalled because there were issues with the stereo system which, it was later determined, could present a fire hazard.
Victoria Commander 1977
The Victoria Commander 1977 is another one of Bayliner's most problematic models, with 236 of these boats experiencing issues maintaining stability when in use.
Problems With Bayliner
In addition to issues with specific models, Bayliner has come under fire for general problems that seem to apply to a significant number of their boats.
For one thing, Bayliner boats typically have a low resale value. Even used Bayliner boats tend to retail for very high prices, but due to wide availability, attempting to resell a boat from Bayliner has rarely yielded satisfactory results for customers.
Boats manufactured by Bayliner gained their reputation for being low-quality during the 1970s and 1980s when the brand started putting out recalls. This has also lowered the resale value of Bayliner boats.
The poor stability of many Bayliner boats has also been a concern. After all, who wants to go out on the water in a boat that doesn't feel steady and safe?
Due to improperly grounded fuel pipes and electrical problems, some boats manufactured by Bayliner have been considered fire hazards.
And speaking of fuel pipes, it was discovered that one Bayliner model in particular (1980) had batteries that were mounted far too close to the fuel lines. Not only is this another fire hazard, but it is actually a breach of the law considering that these batteries featured detachable capacity plates.
Government regulations state that battery capacity plates must not be changed or lifted in any way because it features important information such as how many passengers are permitted to board the boat at one time and how much horsepower the engine can reach. 
Reasons Not To Buy Monterey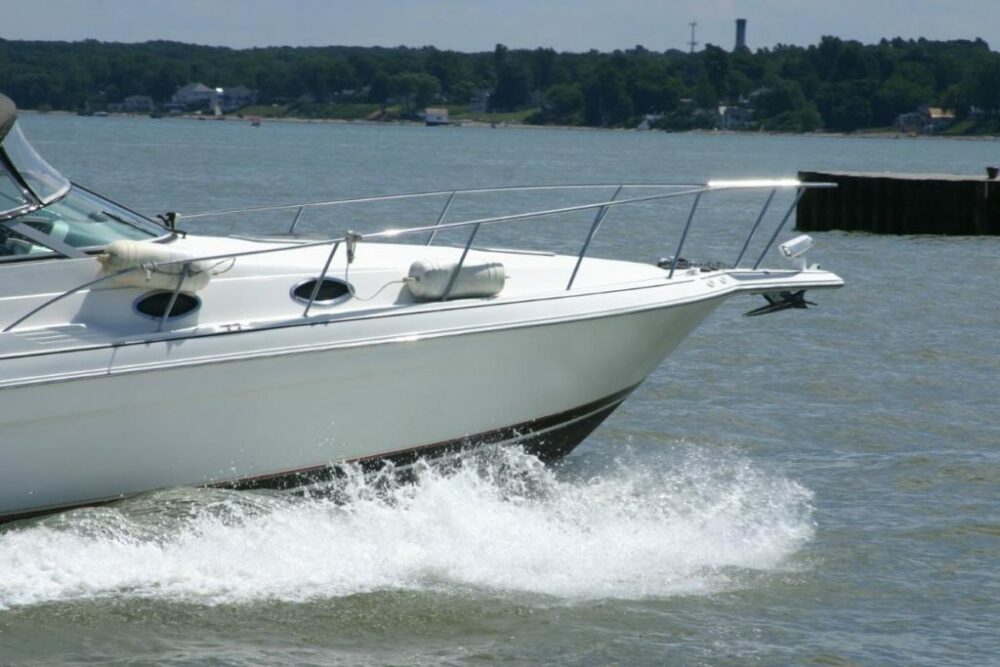 Monterey has been in business for over 3 decades, so you would think that this brand's products would be built to perfection. Unfortunately, this is not always the case.
While Monterey does manufacture some good boats that customers have had positive experiences with, certain widespread issues mean that we would hesitate to recommend this brand to prospective boat owners.
There have been some notable problems with the hardware used to construct Monterey boats over the past 30 years. Issues typically arise with the smaller pieces of hardware, which makes it even more difficult for buyers to realize that there is a problem until it is too late.
For example, buyers have reported latches that don't open or close properly or that are susceptible to rust (obviously not ideal for a boat).
That's not all, though. The hulls of most Monterey boats are constructed out of fiberglass which, generally speaking, should bode well for a boat's durability. Unfortunately, the quality of the fiberglass used to make Monterey brand boats leaves something to be desired.
This is mostly due to the fact that many of these boats are put together by hand, which means there is room for error in terms of the resin mixing and curing times.
This isn't an overly common problem, but as you can imagine, finding yourself on a body of water in a boat that starts showing signs of structural damage is not a fun experience.
Finally, one of the bigger issues with Monterey boats is that it's quite difficult to find replacement parts. The hardware, in particular (which is often faulty and therefore needs replacing to make the boat safe) is hard to find, which means that buyers have received structurally unsound boats and have not been able to rectify the problem.
Why Luhr Is Unreliable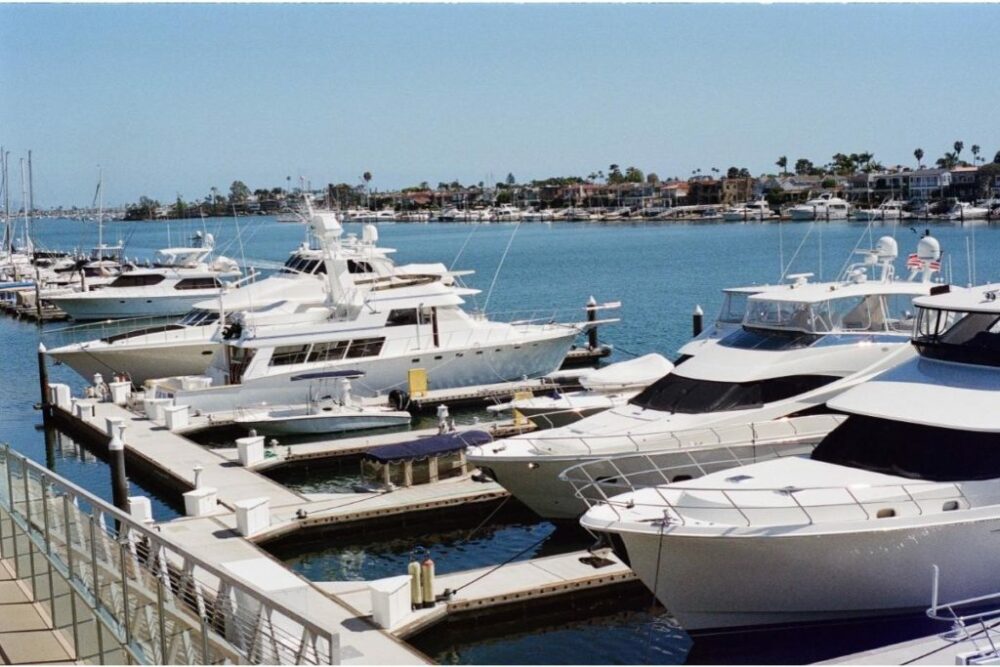 Luhr is (or was) one of the longest-standing boat manufacturers retailing in the U.S. With a 60-year run of manufacturing boats, Luhr was once one of the most popular choices for customers hoping to buy a high-quality boat.
Unfortunately, due to the recession in 2008, Luhr went out of business. Therefore, it is no longer manufacturing new boats, meaning you can only purchase used, second-hand Luhr boats today.
In addition to the boats themselves not being manufactured anymore, Luhr no longer sells replacement parts for their models.
Of course, this makes sense due to the fact that the business is no longer in operation, but it also means that if you do purchase a second-hand Luhr boat, you won't be able to get any replacement parts for it if something breaks.
You can still buy accessory parts for Luhr brand boats, but again, these are hard to find since Luhr's website has been taken down. Additionally, the accessories themselves are often low-quality, breaking easily.
Basically, owners of old Luhr boats will need to commit to thorough and regular maintenance (more than most boat brands require) to avoid having to search the internet for replacement accessories.
Kingfisher's Main Criticisms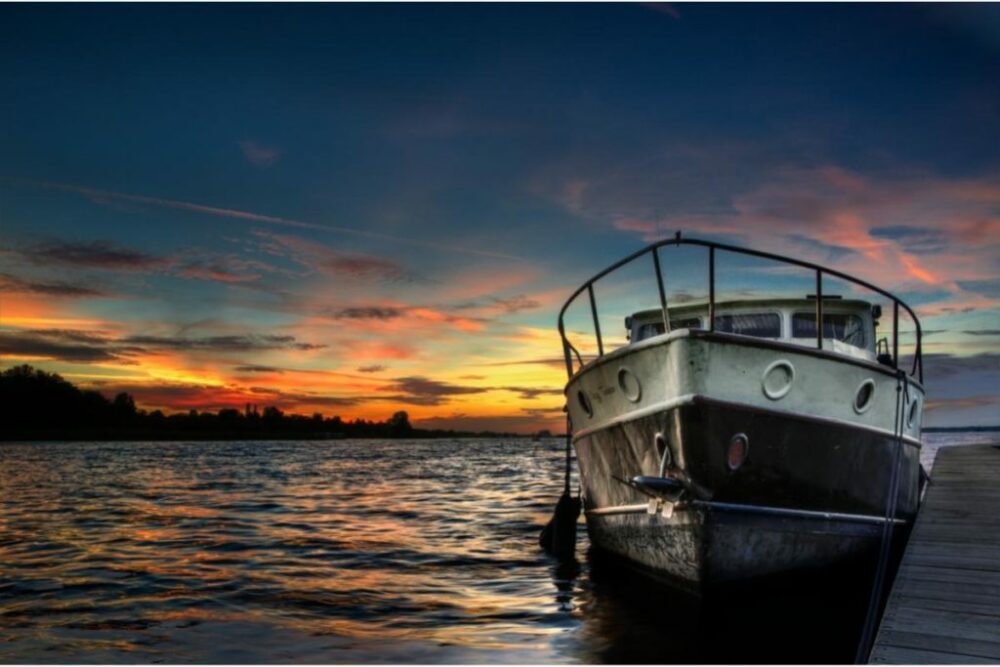 Our final brand to avoid is Kingfisher. Kingfisher is still in operation after over 60 years, which means that it's one of the bigger names in the business. Unfortunately, this isn't exclusively for good reasons.
You can choose from 29 different boat models manufactured by Kingfisher, some of which are very good quality. With that being said, customers have reported dissatisfaction with a few different areas of Kingfisher's manufacturing, making this the fourth brand on our list to avoid.
One thing to note about Kingfisher boats is that they can be very noisy. This is largely due to the boats being made from aluminum, which makes more noise than fiberglass, for example.
Fortunately, the noise isn't really noticeable when you're further out into the ocean, but steering out of the marina can be a headache-inducing experience.
Luckily, there are Kingfisher models that don't have this problem, so if you do buy from Kingfisher, make sure to prioritize models with good insulation.
Another common complaint about Kingfisher is that its boats have significantly lower sides than boats from other brands. This makes it much easier for water to get in, which is frustrating at best and dangerous at worst.
Kingfisher has mitigated this issue by making sure that its boats have decks that are self-bailing, meaning that water drains away automatically. Some owners may even see this feature as a silver lining – a sort of natural cleaning system if you will.
However, understandably, many buyers would prefer if water wasn't making its way onto their decks at all.
What About Pontoon Brands?
So far, the brands we have discussed have not included any manufacturers that build pontoon boats.
A pontoon boat is a type of flatboat that uses flotation aids to stay above water. They are typically safer in bad weather conditions than traditional v-hull boats of equivalent sizes, which is why many boating enthusiasts actually prefer pontoons.
But are there any pontoon brands that buyers should avoid? You'll be pleased to hear that our answer is: not really.
Generally speaking, you can count on any pontoon boat manufactured within the last decade to see you safely to and from your destination and not to cost you hundreds of dollars in repairs.
The reason for this is that pontoons built in the past 10 years have been manufactured according to the latest and most stringent safety standards, so problems like fire hazards are very, very unlikely.
With that being said, we would recommend exercising caution when buying from Genmar Marine. This company is currently in a fair amount of debt, and because of this, you're likely to find yourself in trouble if you ever need to rely on their services for support.
For example, if something does happen to go wrong with your pontoon, you may not be able to get efficient support from customer service.
Frequently Asked Questions
What Are The Best Boat Brands?
We've spent a long time discussing the brands you should avoid if you want to have a stress-free boat buying experience. However, rest assured that there are plenty of reputable, high-quality brands out there that won't drain your time or money.
The most reliable boat brands, according to customer experience and research, include MasterCraft, Lund, Sea Ray, Chaparral, Tracker, Grady-White, Viking Yachts, and Yamaha.
While some of these brands are, admittedly, far from budget-friendly, you can count on them not to let you down in the long term.
Which Boats Last The Longest?
When it comes to durability, it's difficult to pinpoint specific brands that manufacture more long-lasting boats.
However, it's much easier to determine which materials last the longest. Once you know which boat materials are the most durable, you can prioritize boats based on longevity by looking at what materials they are made from.
In general, steel boats are the most durable, even more, durable than fiberglass, which is very wear-resistant when manufactured correctly. This is because steel has an impressive carbon content which increases the hardness of the material, minimizing the risk of dents, warping, or breaking under stress.
What Boat Requires The Least Maintenance?
Of course, buying any kind of boat comes with a certain degree of commitment. Regardless of what kind of boat you buy, you'll have to clean it now and again and possibly apply treatments to hardware to ensure continued durability.
However, not everybody has the same amount of time to dedicate to maintaining a boat, so if you're a very busy person, it's a good idea to look for boats that don't need a lot of maintenance.
If you're looking for a fishing boat, a Jon boat would be our top recommendation. These boats are pretty bare-bones, with minimal wiring, which means less electrical maintenance.
As long as you use it regularly enough and don't leave it sitting in unfavorable conditions, your Jon boat should stand the test of time with minimal maintenance.
Pontoon boats are great for outings with family and friends, and they also happen to be refreshingly low-maintenance. This is because they are easy to cover up completely, meaning that they won't get dirty as quickly.
Final Thoughts
In summary, the four brands we would recommend steering clear of if you want a durable boat with minimal issues that can easily be repaired are Kingfisher, Luhr, Monterey, and Bayliner.
All of these brands have elicited negative feedback from customers for a variety of reasons, ranging from low-quality construction and breakable hardware to lack of replacements and poor customer service.
That's not to say that you should never buy any boats from any of these brands. However, you should be sure to look up the models that have been recalled by each brand and avoid those.
You should also consider the financial and operational status of the company before making a purchase to make sure you don't end up stuck in a bad situation with no support.