The importance of International Shore Connection can't only be appreciated for normal use but for emergency purposes and when the vessel is in a foreign or remote port and country.
The International Shore Connection is required by the IMO under SOLAS regulation that ships with more than 500 MT gross tonnage must carry or be installed onboard. It is a universal hose size wherein other ships and shore facilities can connect in case of fire and the ship's own fire pumps are not enough.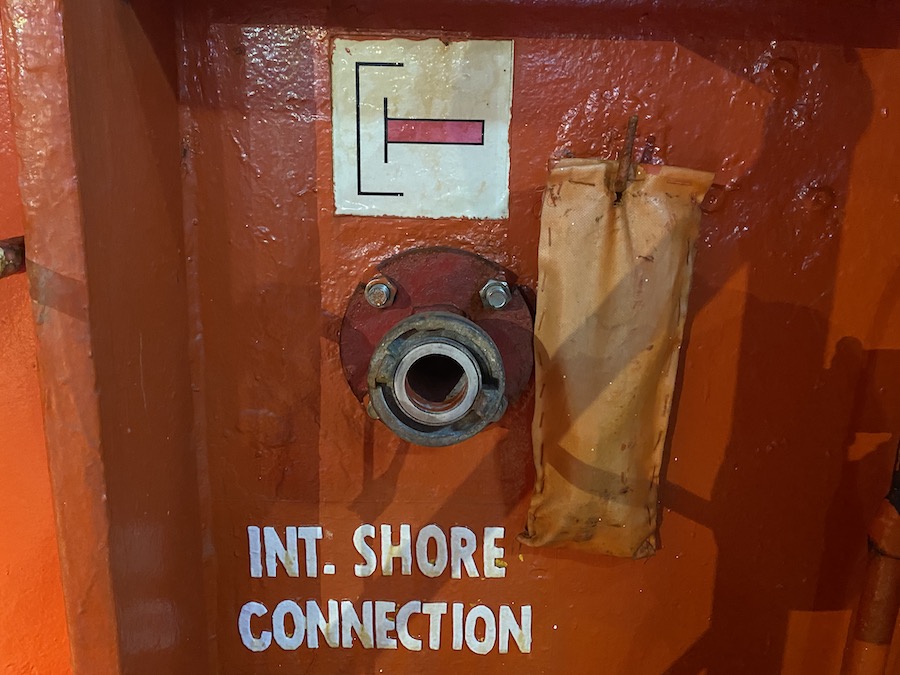 At times, the ISC may often be neglected or even forgotten by the crew due to its location and frequency of use. However, the officer's work to not only maintain but making sure that the shore connection including its spanner is in good working may prove vital in the event of fire onboard.
Particulars of International Shore Connection
The Fire Plan would indicate the location and number of International Shore Connection units onboard.
It is composed of the main unit which has an outer diameter of 178mm, an inner diameter of 64mm, and a bolt circle diameter of 132mm. The main unit has four hole slots in the flange and each hole has a 19mm diameter. The flange has a thickness of at least 14.5mm.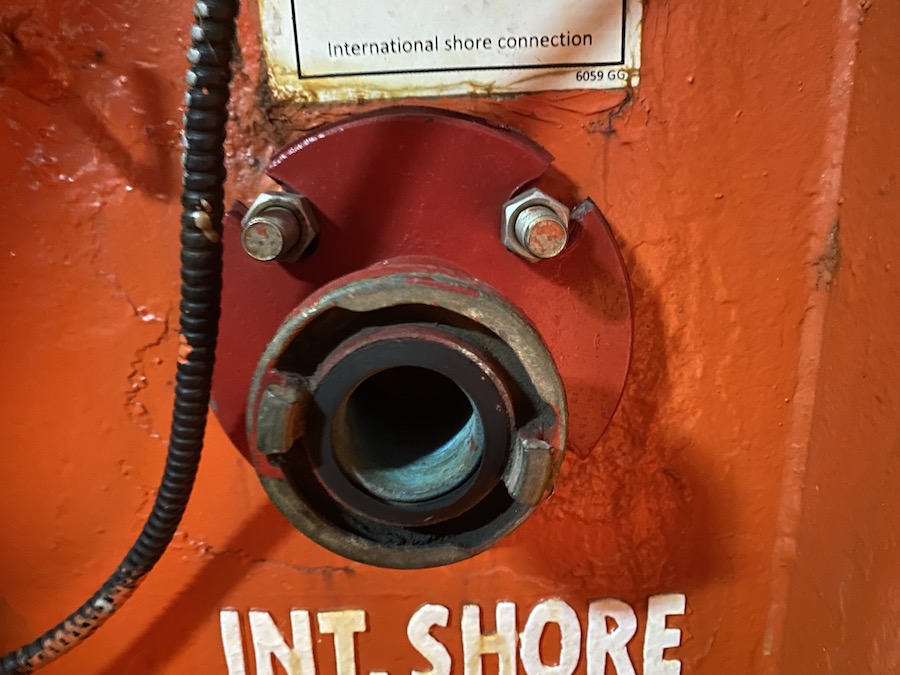 The International shore connection box would also include four bolts and four nuts. The bolts have a length of 50mm and a diameter of 16mm. At least 8 washers are also included in the ISC box.
The location of the ISC box would normally be on both sides of the accommodation area, near the gangway for easy access and quick operation during a fire emergency.
Operation of International Shore Connection
The international shore connection can work on two methods. First, it can be connected to the fire hydrant of the ship. Secondly, it can be connected to a fire hose and then connect that assembly to a fire hydrant of the shore facility or to another vessel when a ship in distress is either in an anchorage area or drifting in the open sea.
Maintenance of the International Shore Connection unit is important to ensure its workability and functionality in the event that it is needed. The 3rd officer conducts inspection and maintenance of the unit.
Greasing and painting are done regularly or as needed as well as attaching the coupling to the fire hydrant when the vessel conducts scheduled fire drills. A flange is checked so that it is not brittle or has a tear on it. Bolts and nuts must be rust-free including the washers needed.