Puerto Progreso Cruise Port is fast becoming a favorite destination for tourists looking for an unforgettable cruise experience. The port, situated in the Yucatan Peninsula of Mexico, has much to offer visitors, from stunning natural beauty to rich cultural experiences.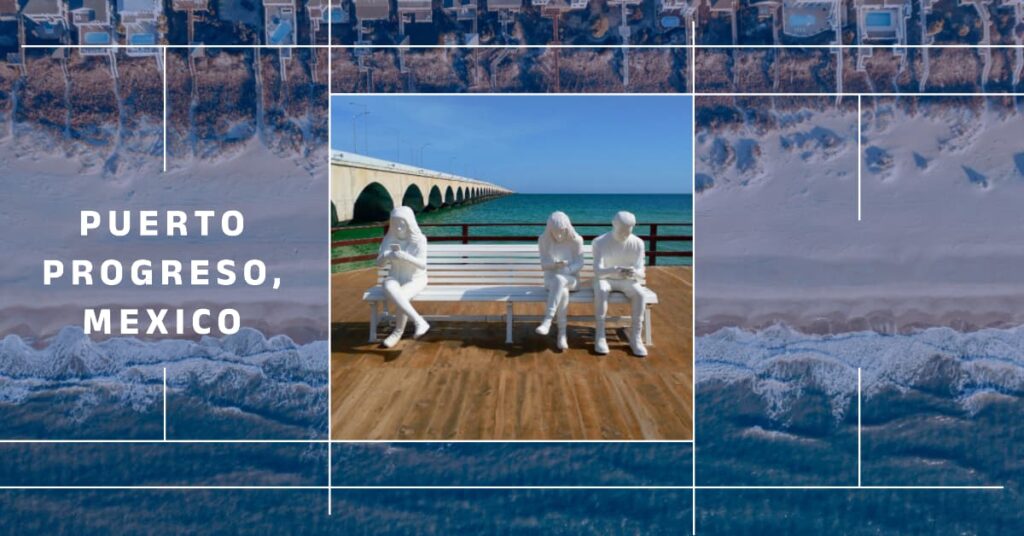 In this comprehensive guide, we will explore why tourists are flocking to Puerto Progreso, the popular shore excursions available, the best time to visit, and essential travel information like currency, visa and vaccination requirements, local food specialties, customs and etiquette, and the local language.
Why Tourists Choose Puerto Progreso
Tourists are increasingly choosing Puerto Progreso as their cruise destination for several reasons:
Natural Beauty: The Yucatan Peninsula is home to stunning beaches, lush jungles, and incredible wildlife, making it a paradise for nature lovers.
Cultural Attractions: Puerto Progreso is near Merida, the capital of Yucatan, which boasts impressive Mayan ruins, museums, and vibrant local markets.
Affordability: As a lesser-known cruise port, Puerto Progreso tends to be more budget-friendly than other Caribbean destinations, allowing visitors to enjoy a memorable experience without breaking the bank.
Authentic Mexican Experience: Puerto Progreso offers a less commercialized, more authentic taste of Mexican culture and cuisine compared to more tourist-heavy destinations.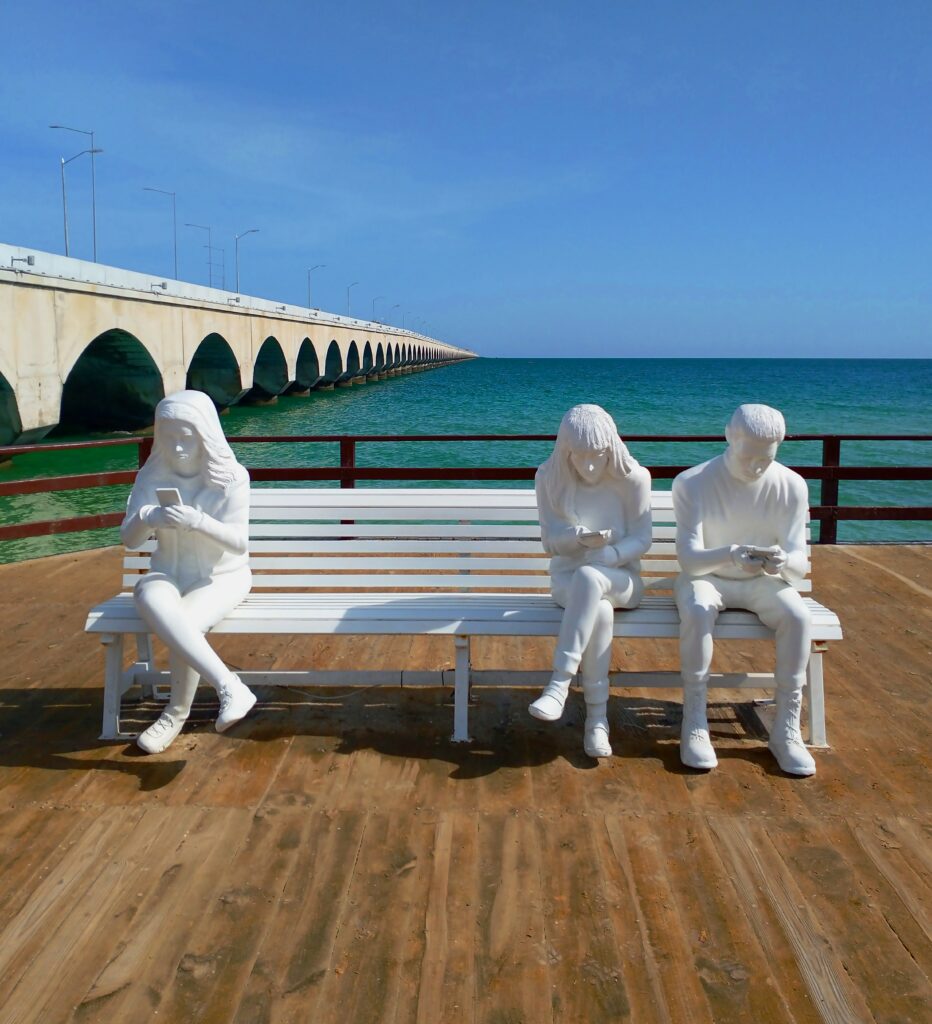 Popular Shore Excursions in Puerto Progreso
When visiting Puerto Progreso, there is no shortage of exciting shore excursions to choose from. Here is the complete guide about shore excursions in Puerto Progreso, but some of the most popular options include:
Mayan Ruins Exploration
The Yucatan Peninsula is home to several remarkable Mayan ruins. A visit to the ancient city of Uxmal, a UNESCO World Heritage Site, or the smaller yet equally fascinating ruins of Dzibilchaltun is a must for history buffs.
Beach Time and Water Activities
Puerto Progreso's pristine beaches provide ample opportunities for relaxation and water sports. Visitors can spend the day sunbathing, swimming, snorkeling, or even taking a thrilling jet ski ride.
Flamingo Watching at Celestun Biosphere Reserve
For wildlife enthusiasts, a trip to the Celestun Biosphere Reserve offers a chance to see thousands of vibrant pink flamingos in their natural habitat. Boat tours through the mangroves are available, providing an up-close look at these fascinating creatures.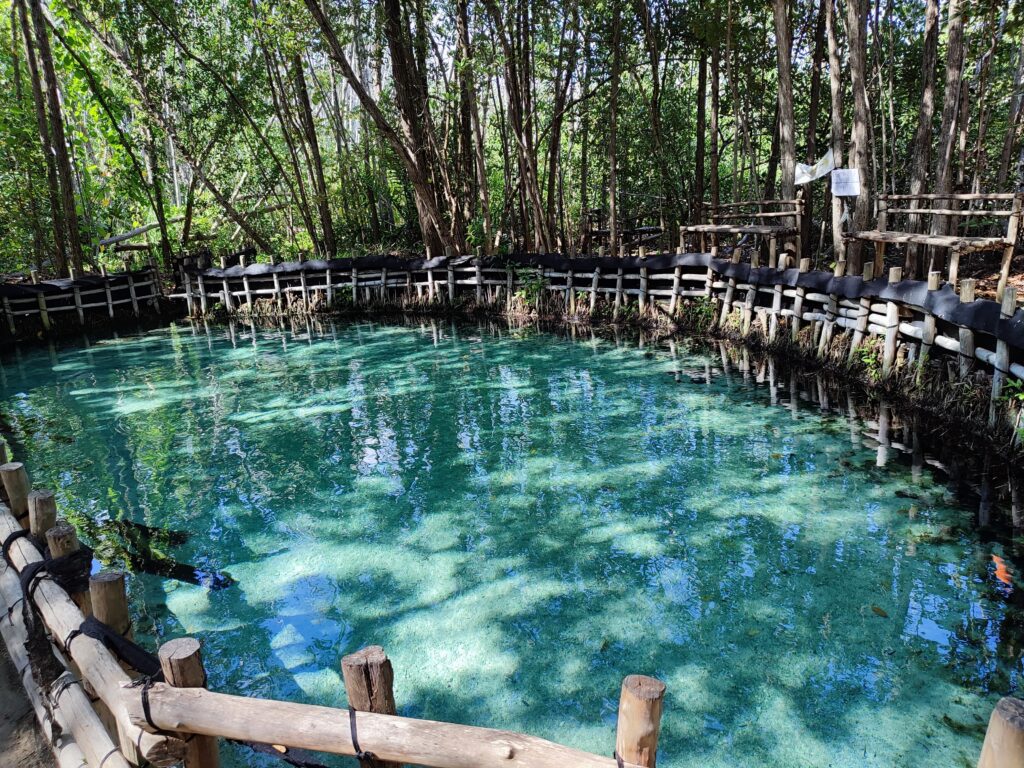 The Best Time to Visit Puerto Progreso
The ideal time to visit Puerto Progreso is between November and April, when the weather is warm and dry, with temperatures ranging from 75°F to 85°F (24°C to 29°C). This is also the peak season for tourism, so expect larger crowds and higher prices. For those looking for a quieter experience, the off-season months of May to October may be more appealing but be prepared for the occasional tropical storm or rain shower.
| Topic | Details |
| --- | --- |
| Location | Yucatan Peninsula, Mexico |
| Best Time to Visit | November to April |
| Currency | Mexican Peso (MXN) & US Dollars (USD) |
| Language | Spanish |
| Must-Visit Attractions | Uxmal, Dzibilchaltun, Celestun Biosphere Reserve, Local Beaches |
Currency, Visa, and Vaccination Requirements
The local currency in Puerto Progreso is the Mexican Peso (MXN), but US dollars are also widely accepted in tourist areas. It's always a good idea to have some local currency on hand for smaller purchases or when visiting more remote locations.
For most tourists, a visa is not required to visit Mexico for up to 180 days, as long as they hold a valid passport. However, it's essential to check the latest visa requirements for your specific nationality before traveling.
There are no mandatory vaccinations required to enter Mexico, but it is recommended to be up-to-date on routine vaccinations, such as measles-mumps-rubella (MMR), diphtheria-tetanus-pertussis, varicella (chickenpox), polio, and the yearly flu shot. Additionally, some travelers may consider getting vaccinated for hepatitis A and typhoid, especially if planning to explore more rural areas or indulge in street food.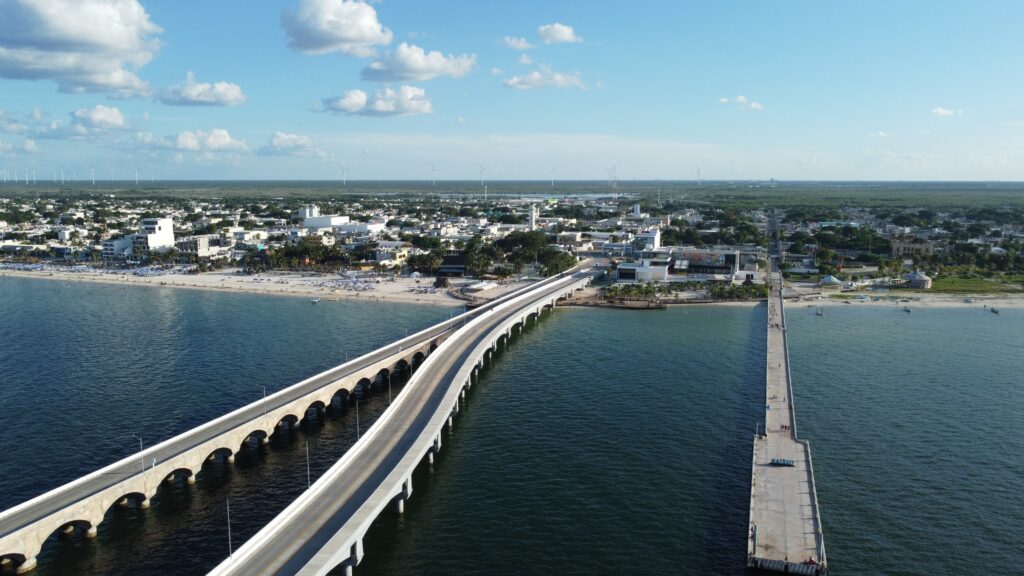 Local Food Specialties in Puerto Progreso
When visiting Puerto Progreso, be sure to indulge in the delicious local cuisine. Some must-try dishes include:
Cochinita Pibil: A traditional Yucatecan dish made from slow-roasted pork marinated in achiote paste and sour orange juice, wrapped in banana leaves.
Sopa de Lima: A tangy and flavorful lime soup with shredded chicken, tomatoes, and crispy tortilla strips.
Panuchos and Salbutes: These are Yucatecan-style street tacos, where panuchos feature refried beans stuffed inside the tortilla, while salbutes are topped with shredded turkey or chicken, lettuce, tomato, and avocado.
Marquesitas: A popular street dessert consisting of a crispy crepe filled with Nutella, caramel, or condensed milk, and the traditional Dutch cheese, Edam or Gouda.
Local Customs and Etiquette in Puerto Progreso
To make the most of your visit to Puerto Progreso, it's essential to be aware of local customs and etiquette. Here are some tips to help you navigate the cultural nuances:
Greetings: A handshake is a standard greeting among strangers, while close friends and family often exchange a hug and a cheek-to-cheek kiss.
Tipping: Tipping is customary in Mexico, with 10-15% being the norm in restaurants. For taxi drivers and other service providers, rounding up the fare or adding a small tip is appreciated.
Punctuality: Mexican culture is generally more relaxed about punctuality, so don't be surprised if events or meetings start a bit later than scheduled.
Respect for Elders: Showing respect for elders is essential in Mexican culture. Always address older individuals with formal titles like "señor" or "señora" unless invited to do otherwise.
The Local Language Spoken in Puerto Progreso
The primary language spoken in Puerto Progreso is Spanish. While many people in the tourism industry will speak English, learning a few basic phrases in Spanish can be helpful and appreciated by locals. Some useful phrases to know include:
Hola (Hello)
Gracias (Thank you)
Por favor (Please)
¿Dónde está…? (Where is…?)
¿Cuánto cuesta? (How much does it cost?)
¿Hablas inglés? (Do you speak English?)
FAQs about Puerto Progreso Cruise Port
What is the closest airport to Puerto Progreso Cruise Port?
The closest airport to Puerto Progreso is Manuel Crescencio Rejon International Airport (MID) in Merida, approximately 40 miles away.
Are there any all-inclusive resorts near Puerto Progreso Cruise Port?
While there are no all-inclusive resorts in Puerto Progreso itself, nearby areas like Progreso Beach and Merida offer a variety of all-inclusive accommodations.
What is the distance between Puerto Progreso Cruise Port and the Mayan ruins of Chichen Itza?
Chichen Itza is approximately 120 miles (193 kilometers) from Puerto Progreso Cruise Port, making it a feasible day trip option.
Is Puerto Progreso Cruise Port a good destination for families?
Yes, Puerto Progreso Cruise Port offers various attractions and activities suitable for families, including beaches, wildlife reserves, and cultural experiences.
Are there any safety concerns for travelers visiting Puerto Progreso Cruise Port?
While Puerto Progreso is generally considered a safe destination, it's essential to follow common-sense precautions, such as avoiding poorly lit areas at night and keeping an eye on personal belongings.