New technologies are being developed and implemented so as to make the rides much faster and safer.
Power boats and motorboats are two categories of vessels, both of which provides a thrilling and breathtaking experience for the people on board.
Let's fast jump to the subject!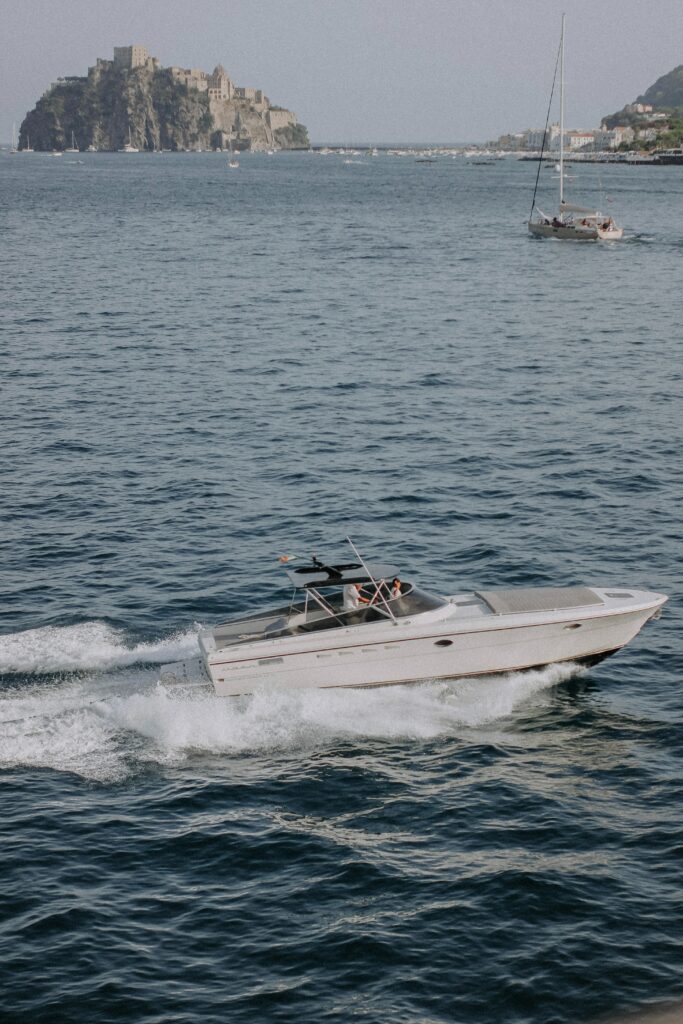 Powerboat
A powerboat is a compact motor-powered vessel that is built within 10 meters in length. It is best suitable for shorter journeys. When compared to motorboats, powerboats are more swift and agile.
The compact structure of these powerboats makes it easier to be controlled and maneuvered during quick turns and diversions. They come in a variety of structures and engine configurations.
Powerboats can be a variety of vessels such as fishing boats, small boats, or even cruising boats that can accommodate a large family. It could even be a fully equipped watercraft with modern amenities.
Powerboating brings great advantages to new and aspiring boaters, learning the skill. Due to its compact structure, it is often easier to learn, and relatively low in price compared to other vessels.
Though they are limited to shorter cruises, it still offers good speed and thus can be perfectly suitable for commanding speed over crossing lakes, rivers, and other coastal areas.
Motorboat
A motorboat also could be called a motor yacht, is a larger motor-powered vessel that is built within 10-40 meters or even more, in length. They are suitable for extensive long journeys.
They have great fuel capacity and nautical charts for navigation. They also hold the onboard facility to accommodate the stay of overnight travelers.
When compared to smaller boats and other powerboats, the functioning mechanism of a motorboat is more complex and challenging to learn.
But that being said, if one finds themselves involved in working on superyachts or even while considering an open ocean vacation, motor cruising offers a variety of functional opportunities.
Types of Powerboats:
RIBs:
RIBs are also known as "Rigid Inflatable Boats". These powerboats come under the hard-hulled planning crafts along with inbuilt inflatable collars. They are best utilized for fishing, load-carrying, diving, watersports, and lounging.
Based on your boating demands, one has to pick their fit-out and hull shape. It is also best to have a determined use for the powerboat in the making. Usually, RIBs are bought based on their utility, price flexibility, and size.
Depending on the material used for its structure also creates cost variation. Using Hypalon over PVC constructed tubes, ensures better durability but is more expensive. Depending on the boater's driving style, the choice of seating can be determined from a variety of options such as benches, leaning posts, jockey seats, and impact-mitigation seats.
Sport Yacht
Sport yachts are best utilized for traveling long distances. They have great speed, a sleeker appearance whilst also having better storage, and spacious cabins for overnight and extended stays.
This type of powerboat is best for entertaining guests onboard along with providing ample amenities. It is a mixture of luxury combined with great performance.
These boats offer the luxury of expanding and upgrading basic amenities, for example, having a kitchen with a good quality boat grill. This is a great option for people wanting to own a boat set to hold gatherings and parties on board with a full galley that even comes with convenient upgrades.
Bowriders
These powerboats combine good structural practicality with a compact platform along with providing adequate lounging space. Their open bow design gives it the unique suitability to move around in the ocean cheerfully during good weather conditions such as clear skies.
They are typically seen to have tapered forward lines, but the new bowriders come with the option to offer more spacious formats. Inside a traditional bowrider, the space ahead of the helm is often quite tight.
Contesting that, the new formats of bowriders have beams that are further forward, allowing for more seating room creating a compromise between its sporting ability for aesthetic appeal.
A few key points to look for while trying to examine the ability of a bowrider that can offer outstanding performance in water sports:
Powerful inboard engines
Extra cockpit seating
Wakeboard towers
Automated throttle
Wake-tweaking devices
They are great powerboats for those looking for hybrid options. Hybrid applies to the combination of everything like space, size, cost-effectiveness, and modern amenities. A boat for both fishing and water sports and a good example would be the compact Trophy 2152 Walkaround.
Center Console Powerboats
They are highly versatile and thus center console powerboats take the lead. They are suitable for both fishing as well for entertaining your family by taking them for a long and smooth ride.
By choosing boats with center consoles with only basic facilities inbuilt, boaters have the luxury to design their own boats with furniture that best matches their choice and utility.
This also gives them an added advantage of owning a powerboat at a lower cost as the center console would carry less weight. Due to its lighter weight, it tends to have better running efficiency, nimble operation and is easy to maneuver. Great examples are center console aluminium boats that we talked in this article.
Types of Motorboats:
Straight Inboard Drives:
A straight inboard drive system includes both a petrol and diesel engine type, a propeller, and a metal shaft. The engine is internally placed in the boat. A special method is used to connect the engine to an external propeller through a shaft that is fitted into the hull. The boat moves through the water as the engine spins the shaft, which spins the propeller.
Pod Drives:
It is a modern propulsion system. They are mostly seen amongst recreational motorboats. The engine is located underneath the boat on the drive unit. Along with the engine, the propeller, the transmission, and the steering mechanism are all part of the driving unit. The pod drive propulsion system is mounted to the bottom of the boat's hull. They are agile and have great vessel control to pivot independently.
Inboard / Outboard (Sterndrive):
An inboard/outboard drive system also known as sterndrive, consists of an engine along with an outboard drive unit. The engine is located inside the hull, with the drive unit (propeller, transmission, steering mechanism) mounted externally. The entire drive unit turns as the steering wheel turns, letting the boat move.
Outboard Drives:
In this type of motorboat, the transmission, propeller, and engine block come under a single unit among the outboard engine. It is mounted outside the boat, mostly on the transom. The boat moves back and forth using cables and hydraulic rams connected to the outboard.
Jet Drives:
These motorboats carry an inboard engine. The engine spins a metal impeller inside a large water pump. They move at great speed. The large water pump pushes the motorboat forward by sucking up the water and utilizing this for the process letting it move faster.
Summary:
So if you are looking forward to having a nice day in the water either for cruising or some adrenaline rush both of these boats are the ideal choices.