Everybody loves to take a cruise now and then, because they offer the best of both worlds. You get the luxury and relaxation of being aboard the ship on the open seas, and then you also get to experience a variety of different locations and local cultures thanks to its many stops. 
However, cruises can be very popular, and this is certainly the case in Europe where there are lots of cruise ports.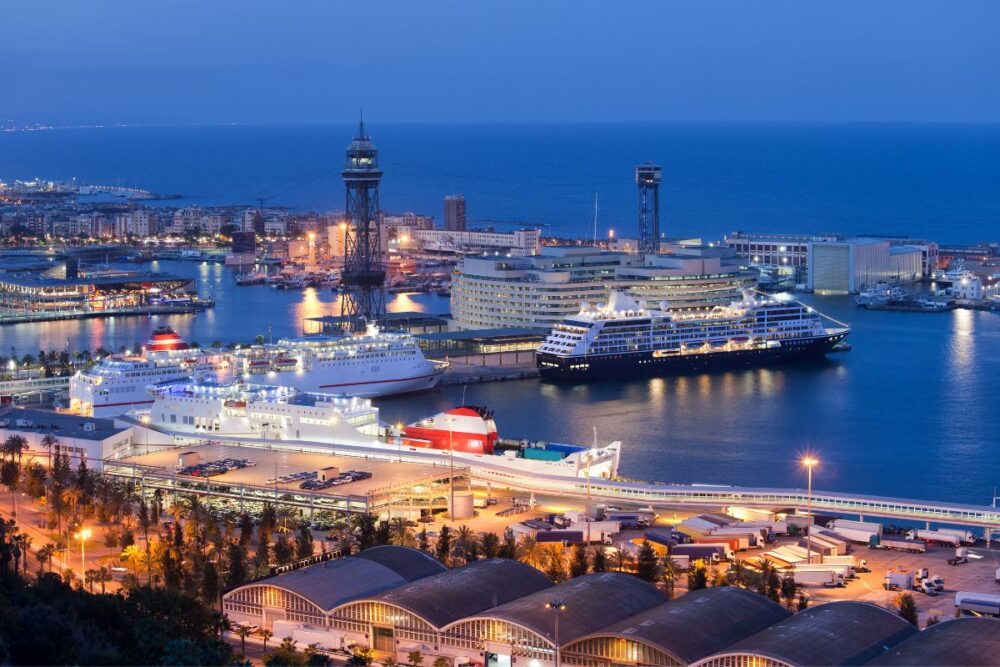 Major European spots such as Belgium, Norway, France, Spain, Denmark, Britain, and many more all have their own cruise ports, meaning that Europe is spoiled for choice when it comes to cruise starts and stops. But what is Europe's busiest cruise port?
The short answer is Barcelona, the beautiful city in Spain. It has around 2.88 million passengers coming through it each year. 
With that being said, there's plenty more to learn about Barcelona and the reasons why it holds the top spot. On top of that, it's also worth learning what the runner-up cities are for the title of Europe's busiest cruise port.
And we've got all the answers below! In our guide, we're going to explain what Europe's busiest cruise port is, explain in detail what the port is like, and have a look at the European cruise ports that just missed out on being number one. Read on!
What Is Europe's Busiest Cruise Port?
Europe has loads and loads of cruise ports to choose from, all with their own beautiful cities attached and countless passengers traveling through them. However, the busiest cruise port in all of Europe is the one in the Spanish city of Barcelona. 
How busy is it? Well, the numbers can vary over time, but it's been known to have around 2.88 million passengers journeying through it each year. This makes it a very busy port to be in, with loads of tourists either starting or stopping their journeys in the famous city! 
Why Is Barcelona Europe's Busiest Cruise Port?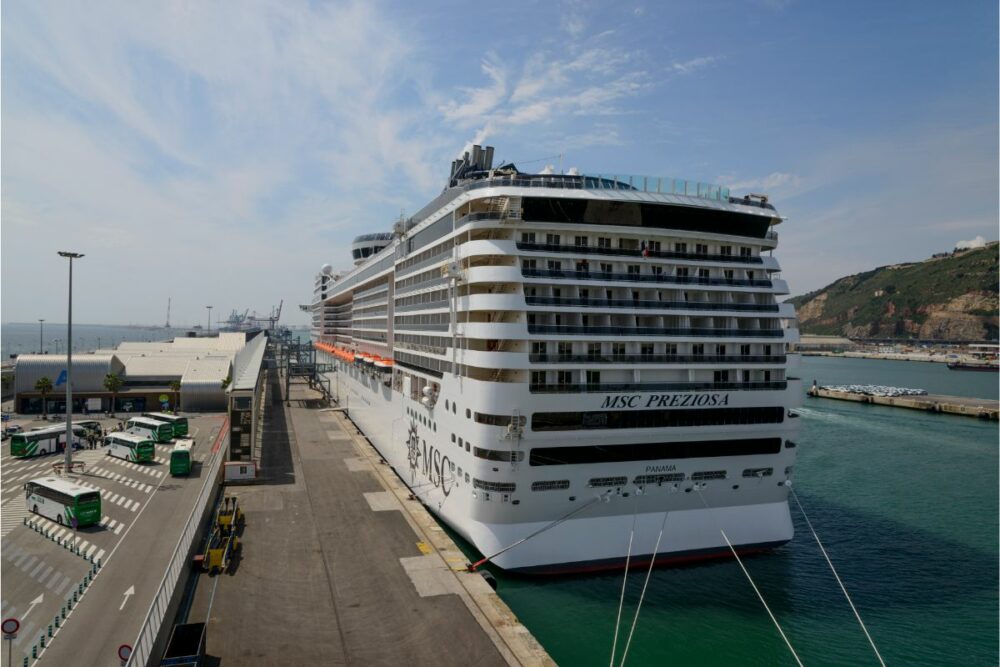 There are lots of different reasons why Barcelona has become Europe's busiest cruise port. 
Ideal Location
For a start, Barcelona is the largest city in Spain that's on the Mediterranean Sea. This means that its location makes it the ideal spot for a port, but it also has the added bonus of being connected to an enormous city full of things to do and see. 
Lots To See And Do
Speaking of such things, the fact that Barcelona is such a vibrant and large city plays a large part in its port being so busy. Tourists and travelers will want to come to such a place, thanks to the wide range of attractions that the city has to offer.
There's a brilliant beach to relax on, lovely hotels to stay at, loads of restaurants boasting the mouthwatering Spanish cuisine, and even vineyards to visit on Barcelona's outskirts. 
On top of this, there are beautiful parks to wander about in, as well as stunning historical sights to see.  It's especially worth mentioning the Cathedral of Barcelona, which is an astonishing Gothic cathedral with a design like no other, and it's over six centuries old.
It Fits With Barcelona's History
The port of Barcelona is actually over two thousand years old, which is an astonishing feat of history. Though it obviously wouldn't have been home to cruises back then, it's nice that the port has lasted all this time.
Its endurance is a sign of its popularity, and it clearly shows that it's a reliable great spot to launch ships from. As a result, it's not hard to see why the port is the busiest in Europe.
Many Cruise Lines 
Another factor that makes Barcelona the busiest cruise port in Europe is that it's the home port for many notable cruise lines. For example, the Norwegian Cruise Line, P&O, Disney Cruise Line, Royal Caribbean, Virgin Voyages, and many more. 
A home port is the port that a cruise ship will originate from, and with this many high profile cruise lines all starting their voyages from Barcelona's port, it's bound to be an incredibly busy place. 
What Is Barcelona's Port Like?
Now that we've explained the many reasons why Barcelona's port is the busiest in Europe, it's worth looking at what the port has to offer. After all, you can bet that since it's so popular, it's packed with plenty of useful features.
For a start, the port has 5 terminals across two areas. The North and South ones are in the Barcelona World Trade Center, while the remaining terminals (A, B, and C) are found in Muelle Adosado. Having lots of terminals allows a few different cruise ships to use it at the same time, which is very useful. 
As for the port's location, it's usefully just 1.5 miles from Barcelona's city center, which is ideal for tourists to enter and leave such a popular area. Better yet, there are various different transportation options to and from the port too: train, taxi, subway, and even a shuttle bus from the airport. 
As for the port itself, it has plenty of useful features. There's a guest information center for help, air conditioning to keep people cool while they wait, and free WiFi so you can look up important information. There are also duty free shops to browse.
What Are The Other Busiest Cruise Ports In Europe?
The second most busy cruise port in Europe is the Civitavecchia, a small city near Rome, Italy. It's believed that around 2.6 million passengers come through it every year.
As for the third busiest cruise port in Europe? That title would have to go to Palma de Mallorca, which is in Palma, Spain. Each year, this port sees around 1.88 million travelers.
Final Thoughts
And there you have it! Europe has loads of major cruise ports, but the busiest is found in Barcelona. It's understandable, too, since it's a beautiful city full of things to do.
Latest posts by Dmitry Shafran
(see all)