Costa Maya is a popular cruise port located on the Caribbean coast of Mexico. The port is known for its beautiful beaches, crystal clear waters, and rich Mayan history. Many tourists visit the cruise port to take part in various Costa Maya shore excursions and tours that offer a glimpse into the region's culture, history, and natural beauty.
If you're planning a cruise to Costa Maya, you'll be happy to know that there are numerous shore excursions and tours available that cater to all interests and budgets. From exploring ancient Mayan ruins to snorkeling in colorful coral reefs, there's something for everyone. In this article, we'll take a look at the top 10 Costa Maya shore excursions and tours that you can book from the cruise port.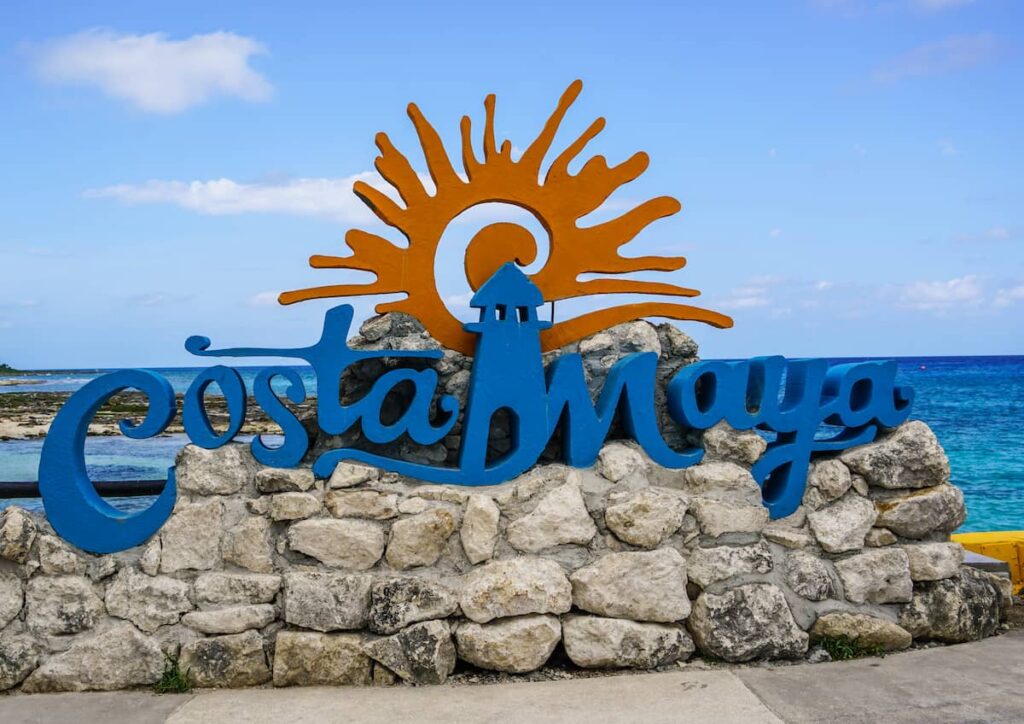 Top 10 Costa Maya Shore Excursions and Tours
Costa Maya is a popular Mexican cruise port of call for many Caribbean cruises, and there are plenty of exciting shore excursions and tours to choose from. Here are the top 10 Costa Maya shore excursions and tours:
Explore the fascinating Chacchoben Mayan ruins on this tour. Learn about the history of the ancient Mayan civilization as you walk among the temples and pyramids. This tour also includes a visit to the Seven Color Lagoon, where you can swim and relax in the crystal-clear waters.
2. Beach Break and Snorkeling Excursion
Enjoy a day of sun, sand, and snorkeling on this beach break excursion. Relax on the beach, take a dip in the Caribbean Sea, and explore the colorful marine life with a guided snorkeling tour.
3. Mahahual Fishing and Snorkeling Adventure
Experience the thrill of fishing and snorkeling in the waters off Mahahual. Catch some fish and then jump in the water to explore the coral reefs and see the tropical fish up close.
4. Costa Maya Cultural Experience
Get a taste of the local culture on this Costa Maya cultural experience tour. Visit a Mayan village and learn about their traditions and way of life. You'll also get to see a traditional dance performance and enjoy a delicious lunch of local cuisine.
5. Salsa and Salsa Cooking Class
Learn how to make authentic Mexican salsa and enjoy some delicious margaritas on this fun and interactive cooking class tour. You'll also learn some salsa dancing moves and have a great time with your fellow travelers.
6. Bacalar Lagoon and Seven Color Lagoon Tour
Visit two of the most beautiful lagoons in the Yucatan Peninsula on this tour. Swim in the crystal-clear waters of the Seven Color Lagoon and then explore the stunning Bacalar Lagoon, also known as the Lake of Seven Colors.
7. Costa Maya Beach Horseback Riding
Take a scenic horseback ride along the beautiful beaches of Costa Maya. Enjoy the sea breeze and the stunning views as you ride through the sand and surf.
8. Scuba Diving and Snorkeling at Chinchorro Reef
Explore the underwater world of the Chinchorro Reef on this scuba diving and snorkeling tour. See colorful coral formations, tropical fish, and maybe even some sea turtles and rays.
Get your adrenaline pumping on this ATV adventure tour. Explore the jungle and the beach on your own ATV, and enjoy some beautiful views along the way.
10. Costa Maya Jungle River Kayaking
Paddle your way through the lush jungle on this kayaking tour. Enjoy the natural beauty of the area as you navigate the river and see the local wildlife.
Factors to Consider When Choosing a Costa Maya Shore Excursion
1. Time in Port
When choosing a Costa Maya shore excursion, the amount of time available in port is a crucial factor to consider. Some tours require a full day, while others are shorter and can be completed in a few hours. It is important to choose a tour that fits within the time constraints of the cruise ship itinerary to avoid missing the ship's departure.
2. Group Size and Tour Availability
The size of the tour group and availability of the tour are also important factors to consider. Some tours have limited availability and require advance booking, while others can accommodate larger groups. Smaller groups provide a more personalized experience, while larger groups may be more cost-effective.
3. Physical Fitness and Activity Level
Physical fitness and activity level should also be taken into consideration when choosing a Costa Maya shore excursion. Some tours involve strenuous activities such as hiking or kayaking, while others are more relaxed and require minimal physical exertion. It is important to choose a tour that matches the physical abilities and preferences of the individual or group.
4. Personal Interests and Preferences
Personal interests and preferences are another important factor to consider. Costa Maya offers a variety of shore excursions, including cultural tours, beach activities, and adventure tours. It is important to choose a tour that aligns with personal interests to ensure an enjoyable experience.
5. Budget and Cost
Finally, budget and cost should be taken into consideration. Some tours may be more expensive than others, and it is important to choose a tour that fits within the individual or group's budget. It is also important to consider any additional costs, such as transportation or equipment rental fees.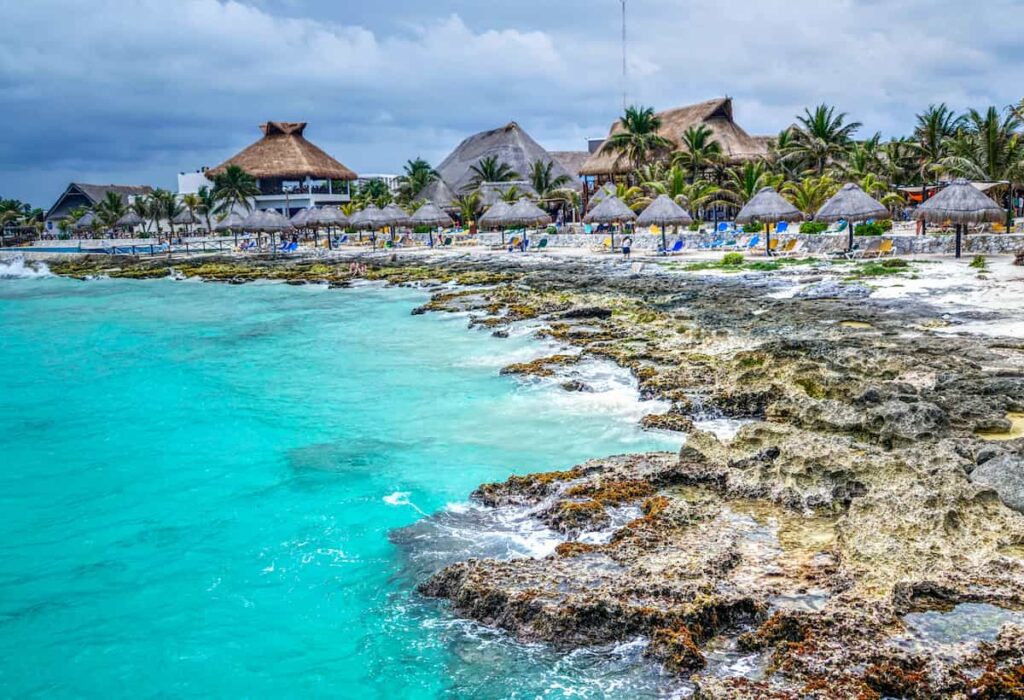 Conclusion
Costa Maya cruise port is a beautiful destination that offers a wide range of shore excursions and tours for cruise ship passengers. With so many options available, it can be overwhelming to choose the right one. However, after conducting thorough research, it is clear that the top 10 Costa Maya shore excursions and tours are excellent choices for travelers.
Whether you are interested in exploring ancient Mayan ruins near Costa Maya, soaking up the sun on a beautiful beach, or experiencing the local culture and cuisine, there is something for everyone in Costa Maya. The Chacchoben Mayan Ruins is a must-visit attraction for history buffs, while the YaYa Beach is perfect for those who want to relax and unwind.
For adventure seekers, the ATV & Beach excursion is an exciting option that combines off-roading with beach time. Meanwhile, the beach club in Costa Maya, the National Beach Club offers a luxurious beach experience with access to amenities like a swimming pool and beach chairs.
Overall, the top 10 Costa Maya shore excursions and tours offer a diverse range of experiences that cater to different interests and preferences. By choosing one of these options, travelers can make the most of their time in Costa Maya and create unforgettable memories.