When it comes to cruising, Mexico is a popular destination for many travelers. With its beautiful beaches, vibrant culture, and delicious cuisine, it's no surprise that Mexican cruise ports are a hit among vacationers.
From the Pacific Coast to the Caribbean Sea, Mexico offers a variety of ports that cater to different interests and preferences.
One of the most popular Mexican cruise ports is Cozumel, located in the Caribbean Sea. It's known for its crystal-clear waters, white sand beaches, and world-class snorkeling and diving spots.
Another popular port is Cabo San Lucas, located on the Pacific Coast. It's famous for its stunning rock formations, such as the iconic El Arco, as well as its lively nightlife and delicious seafood.
Whether you're looking for adventure, relaxation, or a bit of both, Mexican cruise ports have something for everyone. From exploring ancient Mayan ruins to sipping margaritas on the beach, there's no shortage of things to see and do in this beautiful country. So pack your bags and get ready to set sail on a Mexican adventure!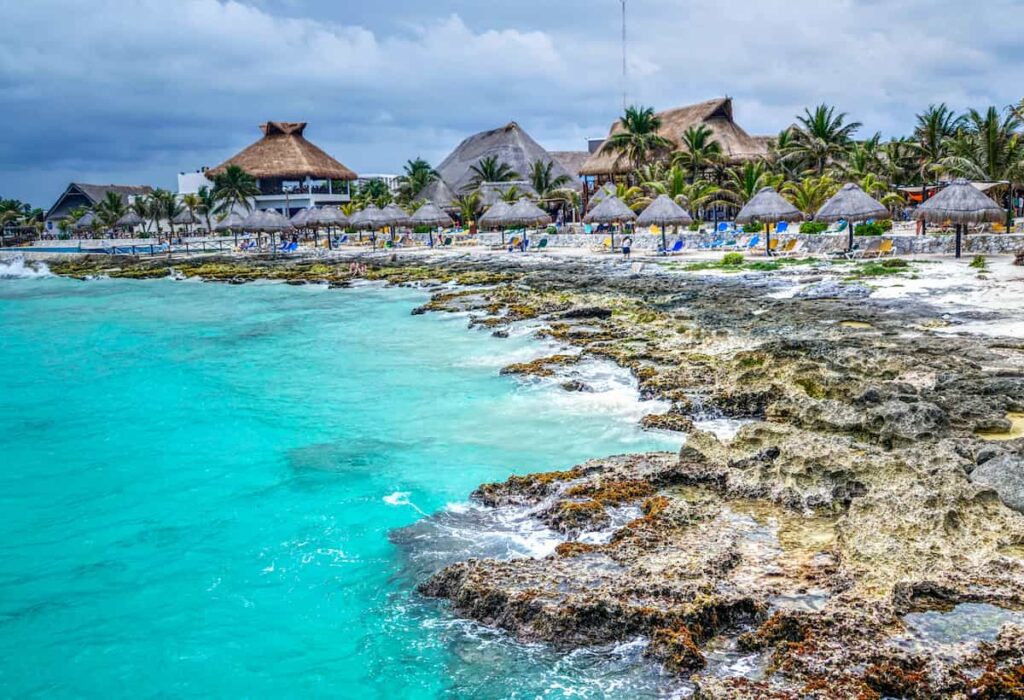 Top Mexican Cruise Ports
Cozumel, a picturesque island in the Caribbean Sea, is a favorite destination for cruisers who are attracted to its white sandy beaches and crystal-clear turquoise waters. World-class snorkeling and scuba diving draw enthusiasts to its vibrant coral reefs teeming with marine life. Major cruise lines, such as Royal Caribbean, Carnival, Celebrity Cruises, and Princess, make regular stops at this port.
Apart from water activities, Cozumel offers visitors the chance to explore ancient Mayan ruins, indulge in local cuisine, and shop for unique souvenirs. Chankanaab National Park, San Gervasio Mayan Ruins, and the Cozumel Museum are among the island's must-see attractions.
Situated on the Baja California Peninsula, Ensenada cruise port entices cruise passengers with its stunning coastal landscapes, wine-tasting experiences, and local shopping opportunities. This port city is a common destination for Mexican cruises departing from California.
Top attractions in Ensenada include La Bufadora, an awe-inspiring natural blowhole that propels water up to 100 feet in the air, and the Riviera del Pacifico Cultural Center, a historic venue that once housed a glamorous casino and hotel.
Cabo San Lucas, perched on the southern tip of the Baja California Peninsula, is a sought-after port of call for its breathtaking beaches, crystal-clear waters, and unparalleled sport fishing opportunities. Cruise lines such as Royal Caribbean, Carnival, and Norwegian Cruise Line frequently visit this destination.
While in Cabo San Lucas cruise port, visitors can explore the iconic Arch of Cabo San Lucas, swim with dolphins, and embark on a sunset cruise. Among the top attractions are Lover's Beach, El Arco de Cabo San Lucas, and Land's End, which all showcase the area's natural beauty.
Located on Mexico's west coast, Puerto Vallarta lures cruisers with its stunning beaches, lush jungles, and dynamic nightlife. Major cruise lines, including Royal Caribbean, Carnival, and Princess, are regular visitors to this popular port of call.
A wide range of activities and dining options awaits visitors in Puerto Vallarta. They can delve into the historic Old Town, embark on a whale-watching tour, or hike the scenic Sierra Madre Mountains. Must-see attractions include the Malecon, a bustling oceanfront promenade, Los Arcos Marine Park, and the Vallarta Botanical Gardens, which showcase the region's diverse flora.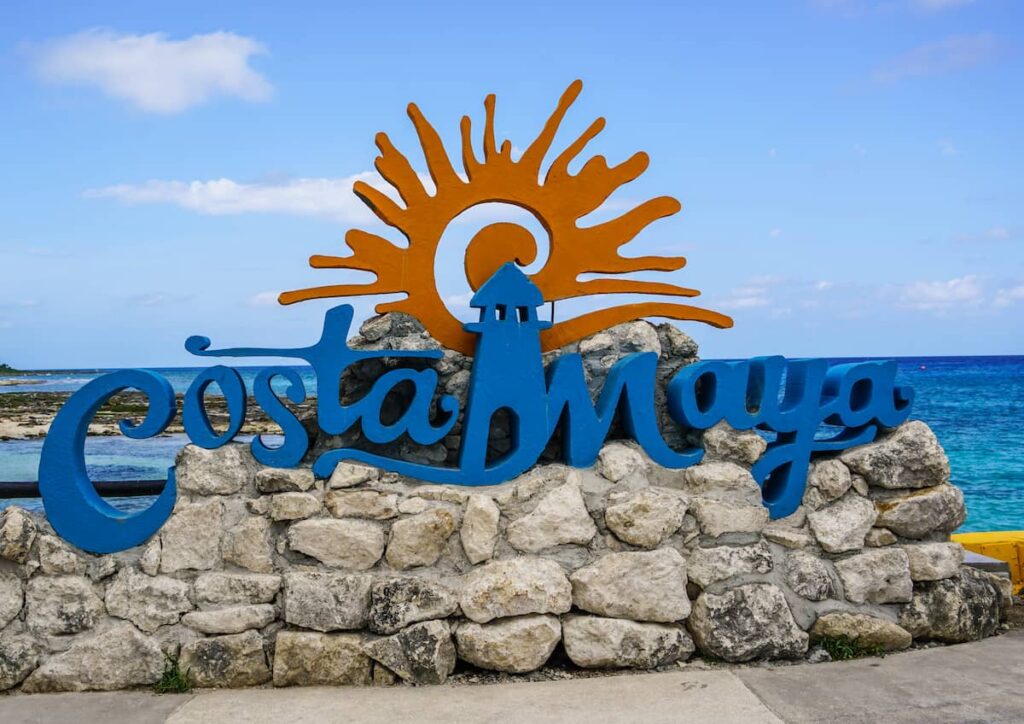 Nestled along the Caribbean coast of Mexico, Costa Maya boasts pristine beaches, crystal-clear waters, and exceptional snorkeling and scuba diving opportunities. Royal Caribbean, Carnival, and Norwegian Cruise Line are among the cruise lines that include this port on their itineraries.
In Costa Maya, visitors can immerse themselves in history by exploring the Mayan ruins of Chacchoben, shopping for souvenirs, or unwinding on a sun-drenched beach. The Costa Maya Port, the Lost Mayan Kingdom Water Park, and the Mahahual Lighthouse are popular attractions that cater to a variety of interests.
For those planning a visit to Costa Maya, the wealth of available information ensures an unforgettable experience. Discover the region's rich history by exploring the best Mayan ruins in Costa Maya, Mexico, as detailed in this informative article, which highlights the most significant archaeological sites and their unique stories. Beach lovers can find their perfect spot by checking out the best beaches in Costa Maya near the cruise port, featuring an extensive guide to the most stunning and accessible beaches in the area. To make the most of your time at the port, consult this comprehensive Costa Maya cruise port guide for travelers, which offers valuable tips and recommendations for excursions, shopping, dining, and more.
Things to Do in Mexican Cruise Ports
Beach Activities
Mexico is known for its beautiful beaches, and the cruise ports are no exception. Visitors can enjoy a variety of beach activities such as swimming, snorkeling, scuba diving, and surfing. Some of the best beaches in Mexican cruise ports include:
Cabo San Lucas
Playa del Carmen
Cozumel
Puerto Vallarta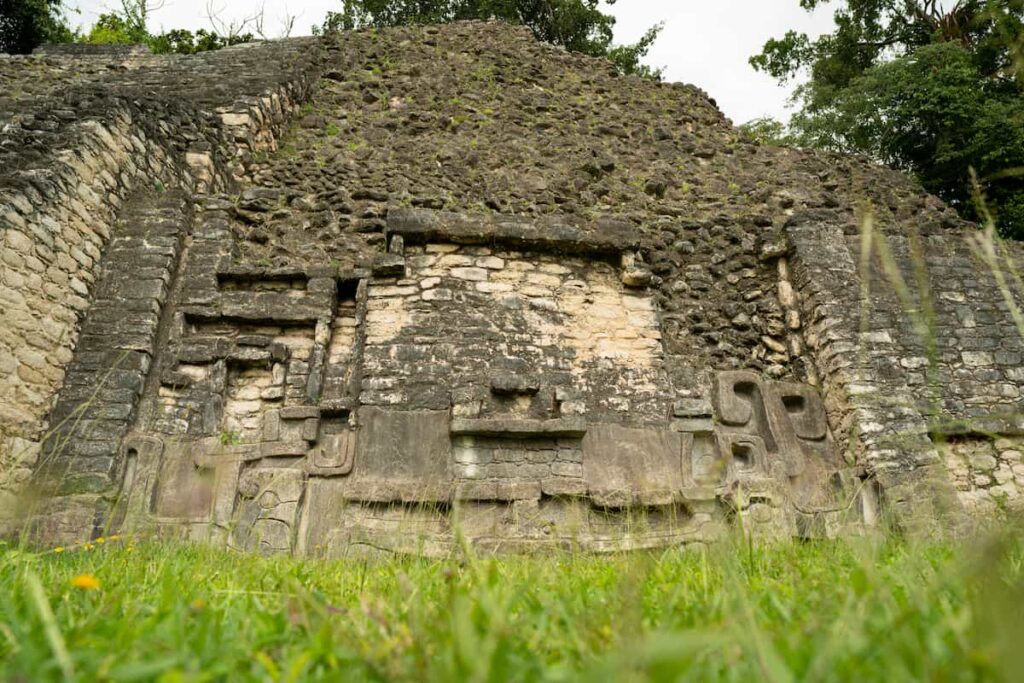 Historical Sites
Mexico has a rich history and culture, and visitors to the cruise ports can explore a variety of historical sites. Some of the most popular historical sites in Mexican cruise ports include:
Mayan ruins in Cozumel and Progreso
The Cathedral of Our Lady of Guadalupe in Puerto Vallarta
The San Jose del Cabo Mission in Cabo San Lucas
Cultural Experiences
Mexican cruise ports offer visitors the opportunity to experience the vibrant culture of Mexico. Some cultural experiences visitors can enjoy include:
Visiting local markets and shops to purchase handmade crafts and souvenirs
Attending traditional dance performances and music festivals
Tasting traditional Mexican cuisine such as tacos, enchiladas, and guacamole
Shopping and Dining
Mexican cruise ports offer a variety of shopping and dining options. Visitors can enjoy local cuisine at restaurants and cafes, and shop for souvenirs and unique items at local markets and shops. Some of the best shopping and dining options in Mexican cruise ports include:
The Marina in Cabo San Lucas, which offers a variety of restaurants and shops
The Malecon in Puerto Vallarta, which features a variety of shops, restaurants, and bars
The Fifth Avenue in Playa del Carmen, which is known for its trendy shops and restaurants
Tips for Visiting Mexican Cruise Ports
Currency and Money Exchange
When visiting Mexican cruise ports, it is important to be aware of the local currency and exchange rates. The official currency of Mexico is the Mexican peso, and it is recommended to have some pesos on hand for small purchases and tipping. Many vendors and restaurants in tourist areas also accept US dollars, but be aware that the exchange rate may not be favorable. It is recommended to exchange money at a bank or exchange bureau rather than at the port or on the street to avoid scams and high fees.
Language and Communication
Spanish is the official language of Mexico, but many people in tourist areas also speak English. It is recommended to learn some basic Spanish phrases to communicate with locals and show respect for their culture. Some common phrases include "hola" (hello), "por favor" (please), and "gracias" (thank you). It is also recommended to carry a map or use a GPS device to navigate the area and avoid getting lost.
Safety and Security
While Mexican cruise ports are generally safe for tourists, it is important to take precautions to avoid theft and other crimes. It is recommended to keep valuables such as passports, cash, and electronics in a secure location such as a hotel safe. Avoid carrying large amounts of cash or wearing expensive jewelry in public. It is also recommended to stay in well-lit areas and avoid walking alone at night.
Local Customs and Etiquette
Mexico has a rich cultural heritage, and it is important to show respect for local customs and etiquette. Some common customs include greeting people with a handshake or hug, and using "senor" or "senora" to address people respectfully. It is also important to dress appropriately for the weather and cultural norms, such as covering up when visiting religious sites. Tipping is also customary in Mexico, with 10-20% being the standard for restaurants and other services.
Latest posts by Dmitry Shafran
(see all)