The production of automobiles has become an increasingly worldwide business, which has led to a growth in the demand for international shipping of vehicles. RO-RO ships are ideal for this kind of operation as they are designed and optimized to transport auto, rolling equipment, and breakbulk cargo. Ro-Ro is the acronym for the expression "Roll-on, Roll-off" and it describes the way a vessel carries wheeled cargo.
Roll-on/roll-off (Ro-Ro) ships are cargo ships designed to carry wheeled cargo, such as cars, trucks, trailers, and railroad cars, that are driven on and off the ship on their own wheels. These ships have specialized ramps and doors to accommodate this type of cargo.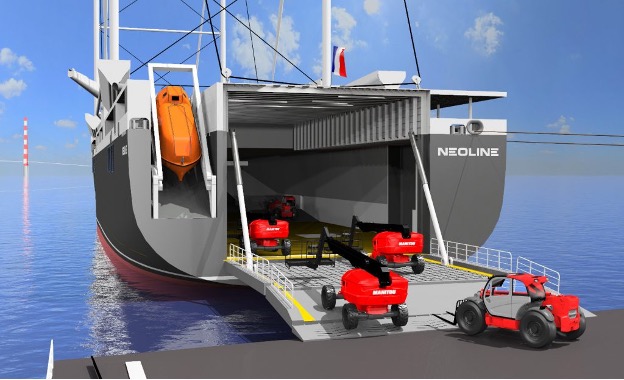 The RoRo concept provides secure and efficient operations as less lifting is required and operations are not weather dependent. In this article, I'll talk about Ro-Ro ships, their history, and their operations.
A Ro-Ro Ship Design
Roll-on/roll-off (Ro-Ro) ships are cargo ships designed to carry wheeled cargo, such as cars, trucks, trailers, and railroad cars, that are driven on and off the ship on their own wheels. In essence, the cargoes move on/off ships by their own motive power. These ships have specialized ramps and doors to accommodate this type of cargo.
The ships have large doors that open at the stern and bow, allowing the cargo to be driven on and off the ship. They are very efficient and can carry large amounts of cargo in a relatively short amount of time, providing a convenient and efficient way to transport large quantities of cargo.
Ro-Ro ships are distinguished from lift-on/lift-off ships, where the cargo is loaded and unloaded using cranes. RORO vessels have either built-in or shore-based ramps that allow the cargo to be rolled on and off the vessel when in port. While RORO operations are often dependent on terminal infrastructure, the lack of such infrastructure does not exclude the use of RORO vessels.
The History of Ro-Ro Shipping.
The modern roll-on/roll-off ship may be traced back more than a century to the early days of the steam train. Ships were expressly constructed to transport trains across rivers that were too broad for bridges: the ships were outfitted with rails, and the trains simply rolled onto the ship, which sailed across the river to another rail berth, from which the train would roll off again.
However, it was not until the Second World War that the idea of using the ro-ro principle of road transport became practicable – and was applied in the construction of tank landing craft deployed at D-Day beach landings.
 In the late 1940s and early 1950s, the concept was adopted for commercial ships. It proved to be exceedingly popular, particularly on short-sea ferry routes, because of technological advances in land and sea transportation systems.
The ro-ro ship provided a variety of advantages over regular ships, most notably speed. As the name implies, vehicles and trucks can drive straight onto a ro-ro ship in one port and off at a port on the other side of the sea within minutes of the ship docking.
Until the 1950s, anyone seeking to transport a motor car across the sea by ship had to load and unload it by crane, which was a time-consuming, costly, and potentially dangerous exercise. Simultaneously, the expansion of motor transportation made it necessary to find a way to accelerate the process. The solution was the ro-ro, a concept that had evolved from the tank landing craft arrangement produced during WWII.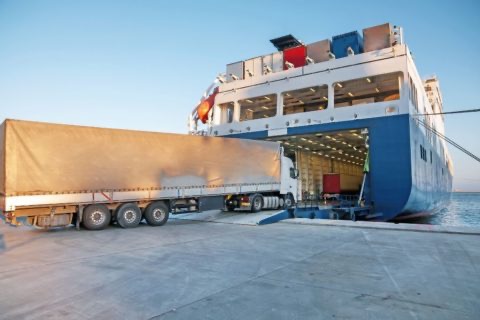 The design and construction of Pure Car Carriers (PCCs)—vessels specifically designed for the carriage of automobiles and, at least in theory, optimized for that purpose—was prompted by the increasing number of vehicles being transported by sea and the shippers' demands for high-quality service. Roll-on/roll-off loading and discharge were one of the PCC's most noticeable characteristics. The cars could be driven onboard the ship, to their storage spot, and out again using a set of external and interior ramps.
In addition to shortening the time spent in port, this roll-on/roll-off loading and discharge considerably decreased handling damage to the vehicles. Additionally, because the PCC was designed to carry cars, a relatively light cargo, they were able to add a considerably finer hull, that allowed for better speed and fuel efficiency qualities.
Benefits Of Ro-Ro Shipping.
Ro-ro ships are extremely effective in loading and unloading cargo. They load and unload using vehicle activities, and their capacity is 1000–2000 tons per hour. This greatly reduces the need for loading and unloading labor, shortens ship docking times, and increases ship utilization.
Direct combination transportation between land and water is convenient and ship operations are quick. Additionally, it enables "door-to-door" direct delivery from the shipper to the recipient, minimizing damage and mistakes made during the delivery process.
Lifting equipment is not needed for Ro-Ro ship carriage, either on the ship or the dock. Even in ports with subpar facilities, ro-ro ships can efficiently handle the cargo. Additionally, ro-ro ships are better than container ships because they don't require extensive building, enlargement, or installation of equipment for loading and unloading, nor do they require lifting apparatus on the docks.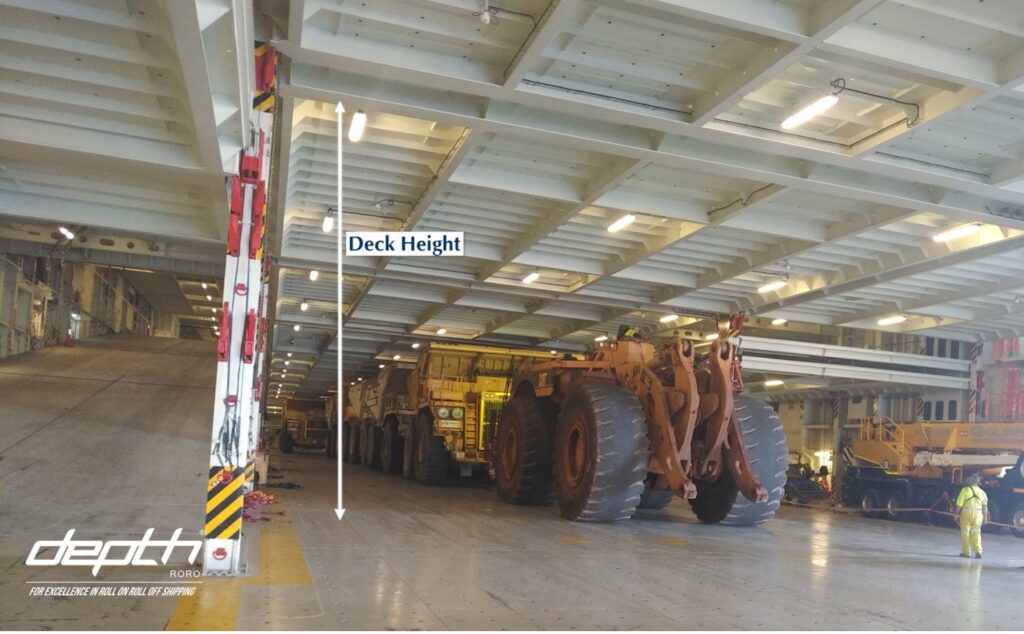 Ro-ro ships are more flexible and versatile. In addition to loading containers, it can also transport bulk products and unusual cargoes. There are specialized steel ro-ro ships for steel pipes and plates, as well as ro-ro ships specifically designed for drilling equipment and agricultural machinery. They can also be utilized to carry troops by gathering a number of supplies. The ro-ro ship has a wide range of potential applications.
Disadvantages of Ro-Ro Shipping.
The main downside of ro-ro ships is that they are more vulnerable to bad weather than other ships, particularly because of their high freeboard. This is because ro-ro vessels have open decks, which can be dangerous in rough seas. As a result one of the biggest challenges of Ro-Ro shipping is weather. They are thus unable to dock in bad weather conditions. This can lead to delays in the loading and unloading of cargo.
Their high center of gravity and low stability are also drawbacks. The design of ro-ro ships is defined by their numerous decks, which typically have 2–6 stories. There aren't many pillars and no transverse bulkhead inside the cargo compartment because of the need to facilitate unobstructed passage for cars. As a result, ro-ro ships lack structural strength and anti-sinking capabilities. The less transverse bulkheads will also have an impact on deck strength.
Ro-Ro Shipping Today
Nowadays ferries often transport a mix of passengers, cars, and commercial vehicles on short voyages with the majority of them being RO-Ro ferries, which allow vehicles to drive right on and off, making it a quick and easy way to travel. Ferry capacity has increased dramatically in recent years to accommodate more cars and heavy-freight vehicles.
A special type of Ro-Ro ship that has become a hallmark of modern Global Ro-Ro operations is one that is built solely to transport new automobiles from their manufacturing location to their global buyers; They are known as pure car and truck carriers (PCTC).
Many ro-ro vessels operate on short-sea commerce and visit ports often. While shipping cargo is typically measured in metric tons, Ro-Ro cargo is measured in lane meters, which are determined by multiplying the cargo length in meters by the number of decks and the width of lanes.
Conclusion.
As the demand for ro-ro shipping services continues to grow, these ships are likely to play an even more important role in the global transportation of goods. Shipbuilders are working to develop larger and more efficient ro-ro vessels which implies that the next generation of ro-ro ships is likely to feature even greater capacity and improved loading and unloading systems.