Finding the best beach clubs in Puerto Vallarta can transform a simple vacation into an unforgettable maritime experience.
Puerto Vallarta, renowned for its stunning coastline, boasts beach clubs that appeal not just to the casual sun-seeker but also to the true nautical enthusiast. Understanding the importance of choosing the right spot is crucial.
It's not just about the ambiance, but also the quality of services, safety, and how well they resonate with the maritime charm of the region.
Join us as we sail through our top picks, ensuring you anchor at the perfect spot for your next visit.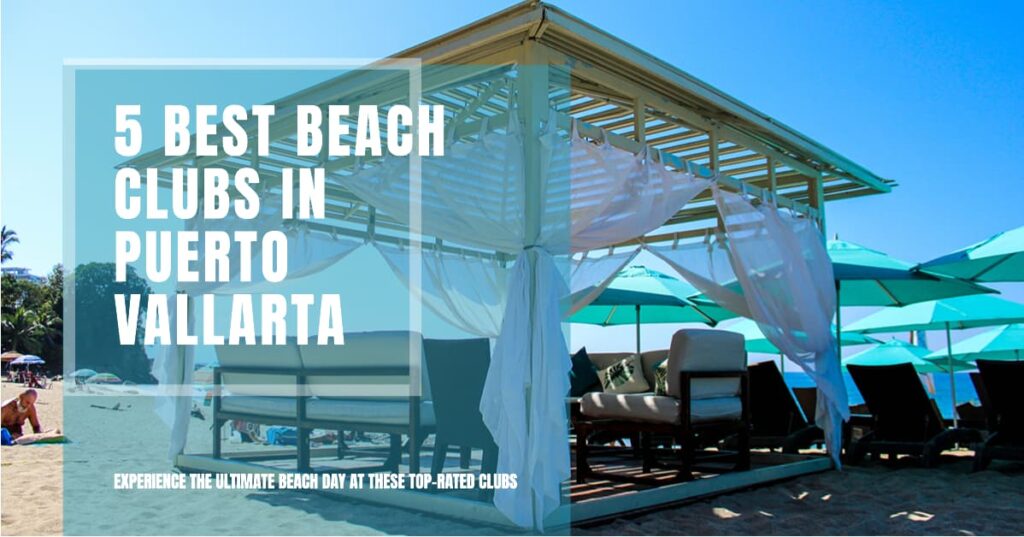 Mantamar Beach Club Bar & Sushi
Nestled on the pristine shores of Los Muertos Beach, Mantamar Beach Club Bar & Sushi offers an unparalleled blend of luxury and coastal charm. The club boasts a modern and trendy ambiance, making it an ideal spot for both relaxation and entertainment.
With its expansive pool, it becomes a haven for sun-seekers wanting to take a refreshing dip or simply lounge by the poolside with a cocktail in hand. The club also doesn't fall short when it comes to gastronomy. Guests are treated to a fine selection of dishes, with its sushi being the highlight for many.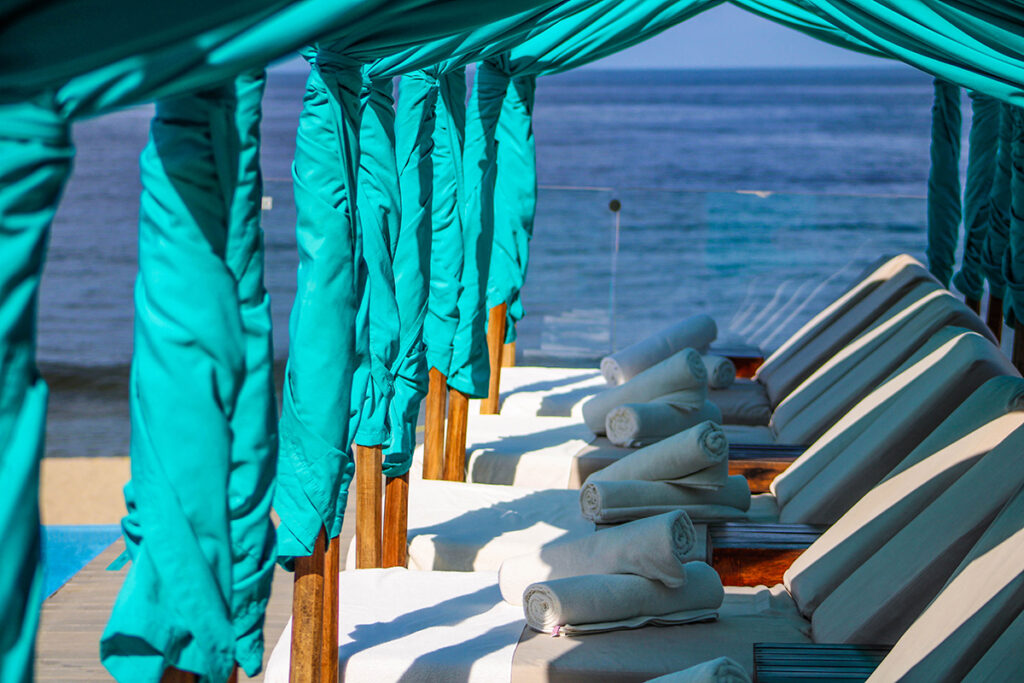 Complementing the food is an eclectic range of drinks to suit every palate. All in all, Mantamar Beach Club Bar & Sushi is more than just a beach club; it's an experience that encapsulates the vibrant spirit of Puerto Vallarta.
Address: Malecon & Almendro #4, Playa Los Muertos, Emiliano Zapata, 48380 Puerto Vallarta, Jal., Mexico
Phone: +52 322 222 6260 ext. 4104
Email: [email protected]
Website: www.mantamarvallarta.com
Sapphire Ocean Club
Gracing the shores of Puerto Vallarta, the Sapphire Ocean Club is a testament to luxury and relaxation. The club's prime beachfront location offers guests uninterrupted views of the vast Pacific, creating a mesmerizing backdrop for an idyllic day by the shore.
At its core, the Sapphire Ocean Club is designed with the modern traveler in mind. The club features a sparkling pool, where guests can cool off from the tropical sun, surrounded by plush loungers that invite relaxation. The on-site restaurant is a culinary delight, presenting a menu that harmoniously blends international flavors with local ingredients.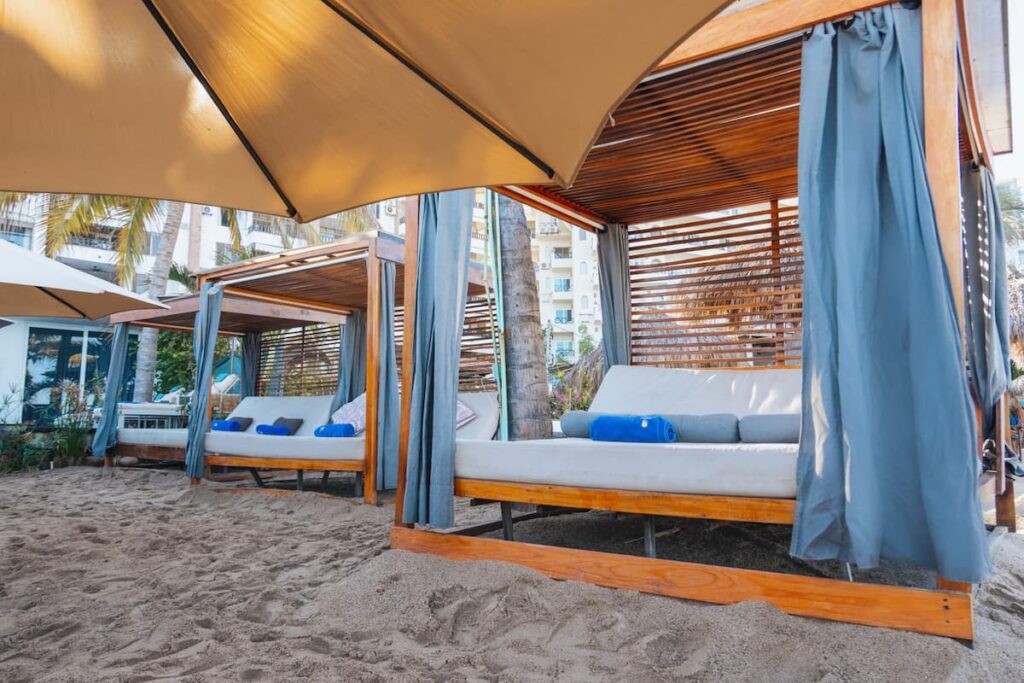 Above all, the club exudes an aura of sophistication without being pretentious. Whether you're diving into a book, enjoying a cocktail, or simply soaking in the ocean vistas, Sapphire Ocean Club ensures that every moment spent here is one of sheer indulgence.
Address: Calle Malecon #2, Amapas, 48380 Puerto Vallarta, Jal., Mexico
Phone: +52 322 223 3264
Email: [email protected]
Website: www.sapphire.mx
Blue Chairs Beach Club
Perched along the iconic Los Muertos Beach, the Blue Chairs Beach Club is a symbol of inclusivity in the heart of Puerto Vallarta. Celebrated as one of the most recognizable LGBT-friendly beach clubs in the region, it has become a gathering spot for visitors from all walks of life.
The club's vibrant atmosphere is contagious, drawing guests in with its lively music, delicious food, and panoramic ocean views. Here, one can lay back on a sun lounger, feeling the ocean breeze, while relishing in the club's signature cocktails and dishes.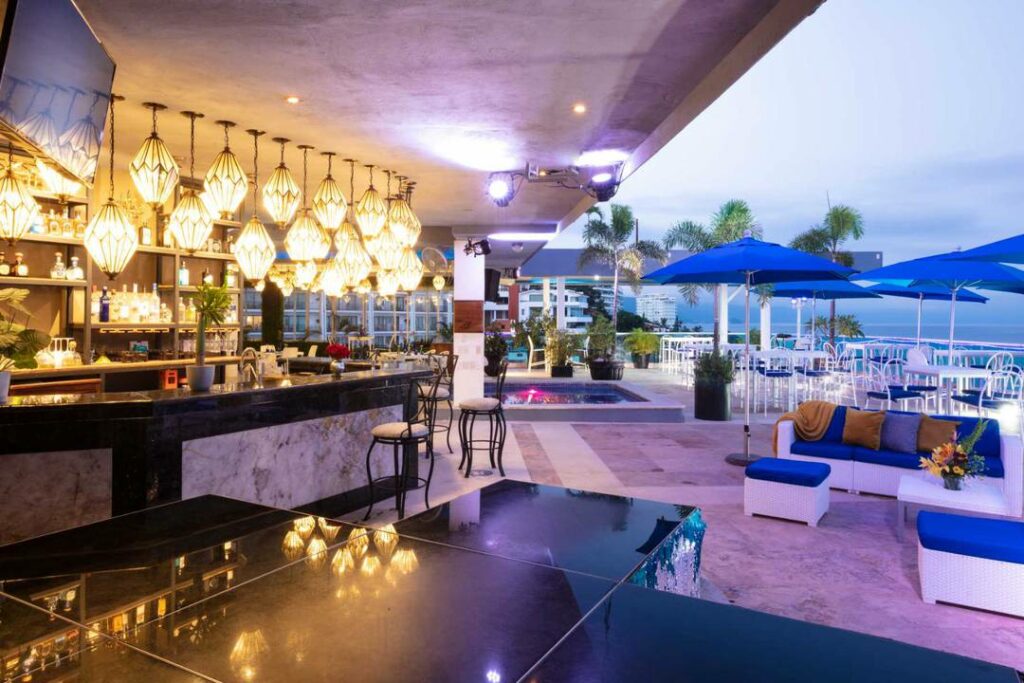 Beyond its enticing ambiance, Blue Chairs Beach Club holds a reputation for its warm hospitality and commitment to ensuring that every guest feels welcomed and celebrated. If you're in Puerto Vallarta and seeking a place where diversity is celebrated, this beach club should undoubtedly be on your itinerary.
Address: Malecon & Almendro #4, Playa Los Muertos, Emiliano Zapata, 48380 Puerto Vallarta, Jal., Mexico
Phone: +52 322 222 5040
Email: [email protected]
Website: www.bluechairs.com
El Dorado Restaurant & Beach Club
Set against the backdrop of Puerto Vallarta's breathtaking coastline, El Dorado Restaurant & Beach Club seamlessly weaves the allure of tradition with contemporary comforts. Its unique character is evident from the moment you step in, with architecture and decor that echo Puerto Vallarta's rich heritage.
The beach club portion of El Dorado promises a laid-back atmosphere, where visitors can lounge on the sandy shores, basking in the sun's warm embrace. As the day progresses, the allure of the club's culinary offerings becomes irresistible. The restaurant at El Dorado stands out for its delightful fusion of traditional and modern flavors, promising a gastronomic journey that tantalizes the taste buds.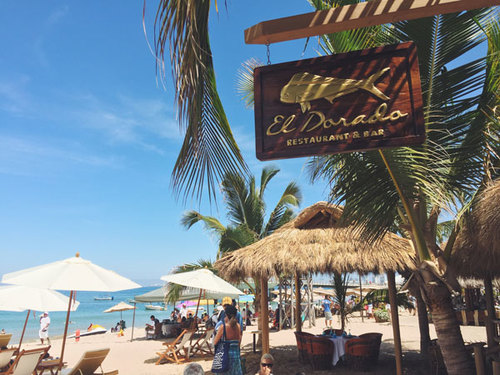 But what truly sets El Dorado apart is its commitment to offering an authentic Puerto Vallarta experience. From its cocktails infused with local spirits to the rhythmic beats of live music, every element here is a nod to the vibrant culture of this coastal paradise.
Address: Pulpito #102, Playa Los Muertos, Emiliano Zapata, 48380 Puerto Vallarta, Jal., Mexico
Phone: +52 322 223 5568
Email: Not readily available
Website: www.eldoradopv.com
La Palapa
An iconic gem in the heart of Puerto Vallarta, La Palapa has been enchanting visitors for years with its impeccable blend of tradition and modernity. Situated right on the beachfront, this establishment offers panoramic views of the shimmering Pacific, making it a favorite spot for both locals and tourists.
During the day, La Palapa transforms into a bustling beach club. Guests can reserve comfortable loungers and umbrellas, ensuring a relaxing day under the sun with the soothing sounds of the waves as a constant companion. The culinary experience at La Palapa is nothing short of extraordinary. Renowned for its diverse menu, the restaurant crafts dishes that celebrate both the rich flavors of Mexican cuisine and international favorites.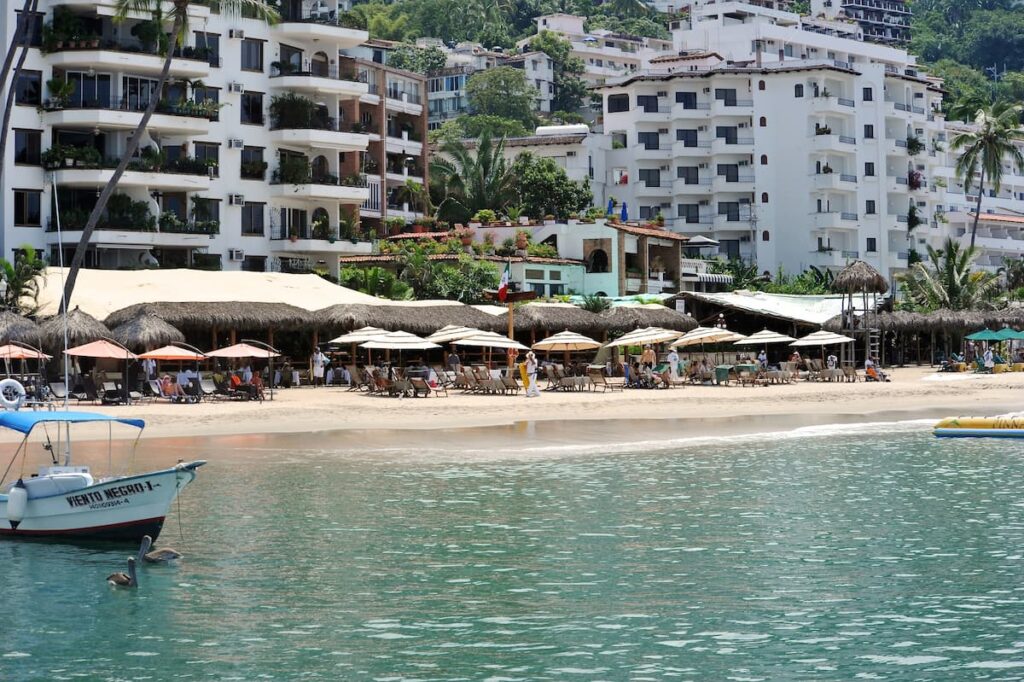 However, it's not just the food and location that make La Palapa stand out. The establishment's long-standing history in Puerto Vallarta means that every visit is infused with stories, memories, and a deep-rooted sense of place. For those seeking a truly authentic Puerto Vallarta experience, La Palapa is a must-visit.
Address: Pulpito 103, Emiliano Zapata, 48380 Puerto Vallarta, Jal., Mexico
Phone: +52 322 222 5225
Email: [email protected]
Website: www.lapalapapv.com