Embarking on a quest for the perfect pontoon boat? Prepare to be thrilled as we unveil seven of the best pontoon boat brands, each harboring their unique allure and prestige.
Step into the world of luxury, performance, and unparalleled craftsmanship as we dive into their top offerings, notable achievements, and intriguing histories.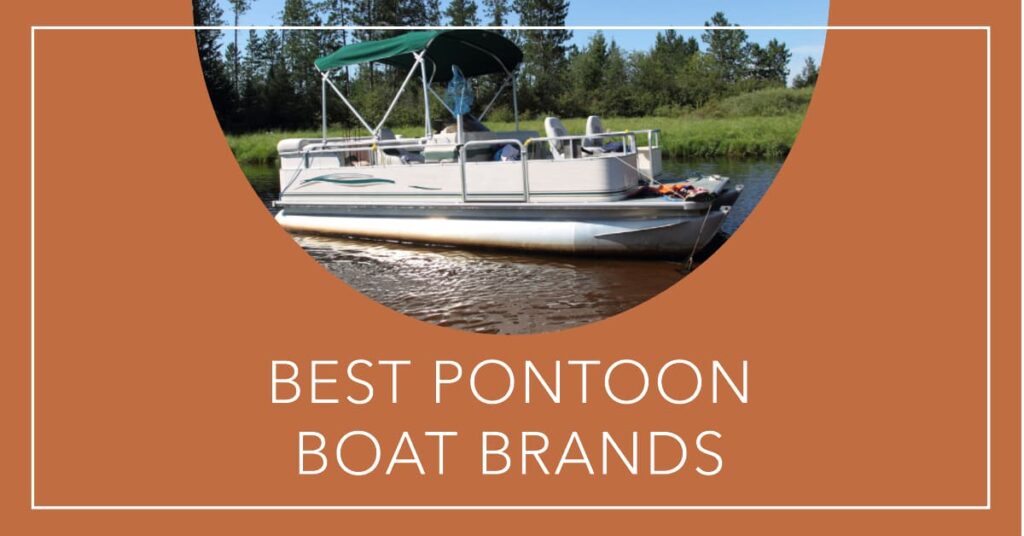 Bennington
Established in 1997, Bennington has made a name for itself in the world of luxury pontoon boats. Their boats are renowned for their plush, high-end finishes, top-of-the-line materials, and attention to detail.

Popular models include the Q Series, which offers the pinnacle of luxury, and the G Series, which delivers a balance between luxury and affordability. Notably, Bennington boats feature the company's iconic elliptical sport package, which offers enhanced stability and improved performance at high speeds.
Harris
Harris has been in the boating industry for over 60 years, developing a reputation for its meticulously crafted boats that are stylish, innovative, and exceptionally comfortable.
The Solstice series is a popular line from Harris, renowned for its refined luxury, advanced technology, and powerful performance. Notably, Harris won the NMMA Innovation Award in 2019 for its patented V270 model's unique fiberglass cabin.

Harris Boats, a prominent leader in the pontoon industry, revealed today that their Grand Mariner model has secured a spot on the esteemed 2022 Top Products list by Boating Industry.
Manitou
Manitou specializes in performance-oriented pontoon boats. Their patented V-Toon technology, which involves a larger center pontoon, offers superior speed, agility, and handling akin to a V-hull fiberglass boat.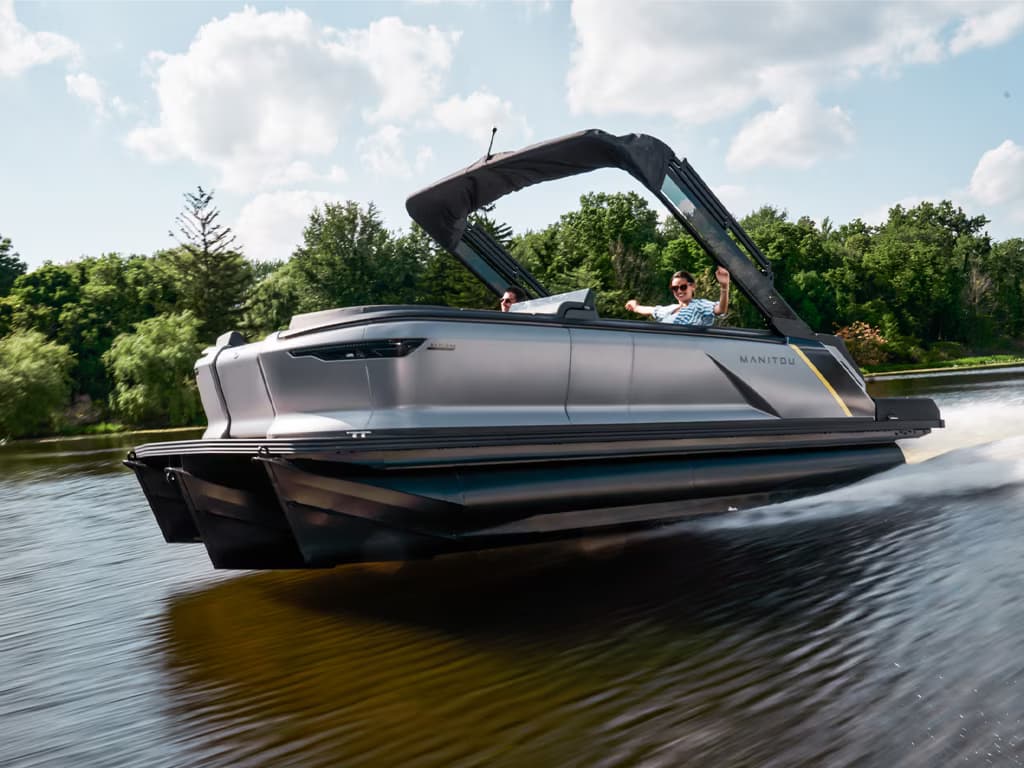 The X-Plode and Legacy models are highly popular among enthusiasts who seek sporty performance without compromising on luxury.
Sun Tracker
Sun Tracker boats are synonymous with value, making them ideal for budget-conscious buyers. Despite their affordability, they offer quality and reliability, appealing to a broad demographic.
Their most popular model, the Bass Buggy, is loved by families for its spaciousness and anglers for its integrated fishing features. Sun Tracker is also a part of the White River Marine Group, the largest manufacturer of boats in the world.
Crest
With over 60 years in the business, Crest stands for superior quality and innovation in the pontoon industry. Their pontoons are constructed using a meticulous process to ensure longevity and performance.
The Crest Classic LX has gained popularity for its great balance of comfort, style, and affordability. Crest's commitment to innovation was recognized when they won a Marine Industry Customer Satisfaction Index Award.
Sylvan
Sylvan offers a wide variety of pontoon boats, from entry-level models to premium luxury editions. Known for their robust construction and innovative tube designs, Sylvan boats provide excellent stability and performance.
The Mirage series, known for its versatility and value, is among their most popular. Sylvan is part of the Smoker Craft Family of Products, which has been manufacturing boats for over 115 years.
Premier
Premier is a distinguished pontoon boat manufacturer that has been in operation since 1992. They are known for their innovative designs and high-quality materials.
The Intrigue RF model, with its rear-facing loungers and smooth ride, is one of their most popular models. Premier's dedication to innovation is evident in their patented J-Clip system, which allows for easier and quicker canvas attachment.
Each of these brands has something unique to offer, and their popular models and achievements reflect their commitment to quality, innovation, and customer satisfaction.
| Brand | Known For | Popular Model | Notable Achievement |
| --- | --- | --- | --- |
| Bennington | Luxury and Durability | Q Series | Elliptical Sport Package |
| Harris | Craftsmanship and Innovation | Solstice Series | NMMA Innovation Award (2019) |
| Manitou | Performance-oriented Design | X-Plode | Patented V-Toon Technology |
| Sun Tracker | Affordability and Reliability | Bass Buggy | Part of the World's Largest Boat Manufacturer Group |
| Crest | Quality Construction | Crest Classic LX | Marine Industry Customer Satisfaction Index Award |
| Sylvan | Versatility and Durability | Mirage Series | Part of the Long-standing Smoker Craft Family |
| Premier | High-quality and Innovative Designs | Intrigue RF | Patented J-Clip system |
Remember, regardless of the brand, choosing the best or fastest pontoon boat depends on your individual needs and preferences. Whether it's for leisurely cruises, fishing trips, or lively parties, there's a pontoon boat out there that's perfect for you.
FAQs about Best Pontoon Boat Brands