The marine environment plays a crucial role in making human life better. The equipment used in the marine world is constantly advancing technologically, and this calls for skilled personnel to operate them. Therefore, there are many careers in the maritime world, including marine engineering options and environmental science among other courses that are offered by different colleges and Academies in the US.
The best maritime colleges and academies in the US include Florida institute of technology, State University of New York, Massachusetts maritime academy, and Maine maritime academy among others.
These institutes offer a wide range of courses in the marine discipline. Maritime engineering, Coastal zone management, environmental science, and marine safety are some of the courses these colleges offer.
There is more to learn about these colleges and academies to help you choose one that meets your career needs. We have compiled a list of the best eight colleges and academies offering maritime courses in the US in this post.
Maritime College- State University of New York

The Maritime College-SUNY is a top-rated maritime college offering marine science courses. Students get an opportunity to visit different parts of the world during their studies and gain practical experience.
The Maritime college has invested in a ship Empire State VI that is almost 600 ft long where students gain practice. It is a college that fascinatingly offers quality. At the end of 2020, the cutting of steel started for the new National Security Multi-mission Vessel (NSMV) that is expected to be delivered in 2023.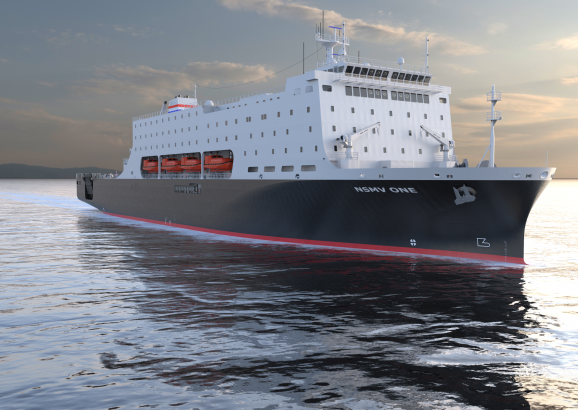 To get admission to this college, you must have scored above 1100 on SAT and an average between 22-and 27 on the ACT. Its acceptance rate is high, above 70%. It is the best college to try because you have a high chance of securing admission.
Florida Institute of Technology
Ocean engineering, environmental science, marine science, and coastal zone management are some of the maritime courses offered by the Florida Institute. The college offers a chance for career growth and development in graduate and post-graduate schools.
You should have a score above 1150 on SAT and an average of between 24-and 31 on the ACT to secure admission to this college. 70 out of 100 applicants get admission.
Massachusetts Maritime Academy
Situated in Buzzards Bay, Massachusetts, the maritime academy offers different courses in the marine discipline, including marine science, engineering, and technology. 
The institute boasts of producing some of the pioneers and oldest serving professionals in the marine industry. To join this college, you must have scored above 1050 on SAT and 25-28 on the ACT. 
The admission rate of this college is 50%, if you have good scores, you can secure a chance. 
Maine Maritime Academy
Situated in Castine, Maine, the academy offers undergraduate, postgraduate, and doctoral courses in marine science. The courses it offers include marine engineering, coastal zone management marine science, and environmental management courses. With a GPA score of 3.3, you can get admission to an undergraduate course at Maine college.
The University of New Orleans
The department of Naval Architecture and Marine Engineering at the University of New Orleans offers competitive courses in the marine industry. Naval architecture and marine engineering are some of the courses the college offers. The institute boasts of producing the best naval architects equipped with all-around skills to work in the marine industry.
To get admission to UNO for a bachelor's course in naval architecture and marine engineering, you must have been admitted to the school of engineering. The acceptance rate of this New Orleans Institute is 60%.
United States Naval Academy
The United States Naval Academy is in Maryland and offers different engineering and marine courses. It is one of the oldest academies offering maritime courses and is highly competitive. Getting admission to an undergraduate program in the institute requires a score above 1250 on SAT and an average of 30 and above on the ACT. 
The US Naval Academy offers scholarship programs for doctorate and postgraduate degrees to the best-performing students and is an excellent place to grow your career.
United States Merchant Marine Academy
If you aspire to join the military as a cadet, then the United States Merchant Marine Academy is the best institute for you. Situated in Kings Point, New York, the college trains cadets to serve in the military, transport, and marine industry.
The university admits students with good scores in GPAs and focuses more on gifted applicants. With an admission rate of 23%, you must do exceptionally well in your GPA. 
Webb Institute of Engineering
Situated in New York, Webb institute offers marine engineering and Naval Architecture. It has a well-crafted program for undergraduates and postgraduates with a vision of molding the best professionals in the industry. Their undergraduate course takes four years of rigorous training.
To get admission to Webb Institute, you must have scored 1460 and above on SAT with an average of above 34 on the ACT. 
The college offers a two-month internship program for its students, in which they are paid. This private institute is one of the best to start and develop your career in Naval Architecture and marine engineering.
What is the Average Salary of a Maritime Engineer?
The average salary of a maritime engineer lies between $80000 and $108000 annually, depending on the department they serve. Those in the energy sector are the highest paid, followed by the transportation and manufacturing sector. Government-employed maritime engineers are well compensated with many attractive perks outside their paychecks. 
Where Can I Apply for Jobs as a Maritime College Graduate?
Maritime colleges and academies graduates can apply for jobs in the marine industry, the transport sector, and the military. The manufacturing and technology sector also requires professionals from the marine industry.
The skills offered in maritime colleges apply to many sectors, and it is rare to miss a chance where you fit in any industry.
Final Thoughts
Marine science is a good field to venture into as more people embrace marine activities. The industry offers lucrative packages for its employees, and working in it has many fascinating experiences. If you are already in the field, consider growing your career in one of the above colleges for more lucrative deals.