Risk is an important issue in the maritime industry because of the public's concern for several catastrophic accidents.
While marine insurance typically provides coverage against definite and quantifiable risks to the insured's own property, or direct financial loss to the company, such as "hull and machinery" damage for shipowners and "cargo loss/damage" for cargo owners, P&I insurance is largely designed to cover a shipowner's or operator's legal responsibility to third parties.
Protection and indemnity insurance or P&I insurance is a type of mutual insurance organization that combines the risks of its members and offers them information and advocacy.
P&I Clubs are groups that share risks and protect their members in the event of an accident at sea. Their members, who are usually ship owners, charterers, and other maritime businesses, own and run them together.
In this article, we'll take a closer look at what these organizations are and what they do. By the end of this article, you'll have a better understanding of Protection and Indemnity Clubs and the role they play in the maritime industry.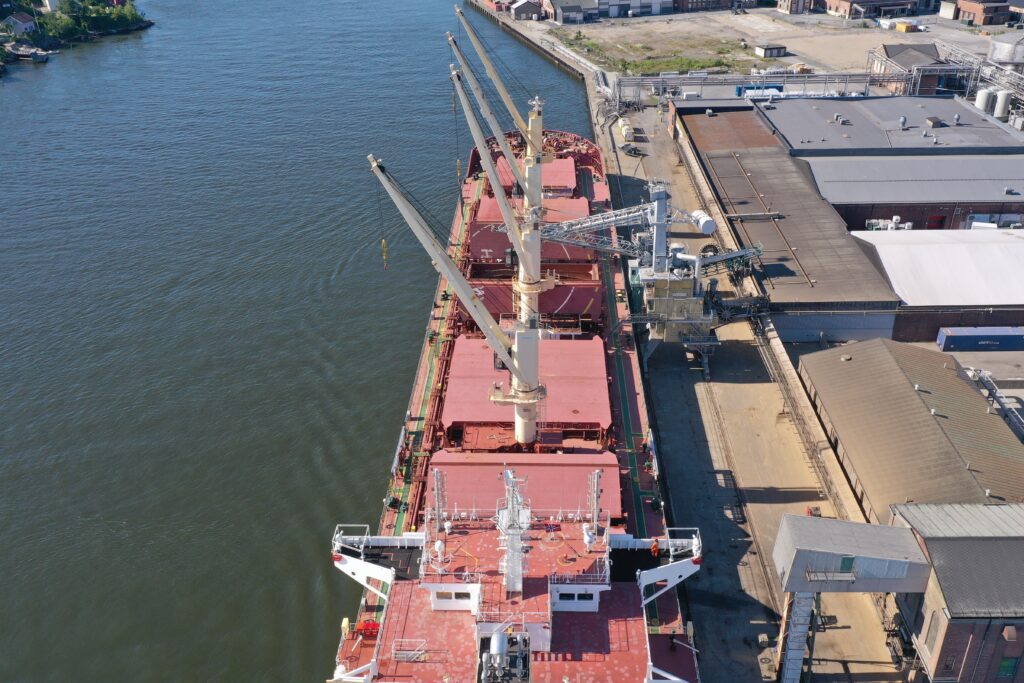 What Exactly Is A P&I Club?
A P&I club is a group of shipowners who act as a nonprofit group of marine insurers by pooling their resources to cover their own civil liability concerns.
Mutual insurance associations have achieved such success that nine out of ten ships are members of P&I Clubs. Currently, there are around 20 worldwide, with the majority being United Kingdom-based.
Protection and Indemnity Clubs (P&I) are the distant descendants of marine insurance associations that were common in the 18th century. The latter arose when marine insurance companies, formerly industry leaders, were unable to provide reasonable terms for ship coverage.
As a result, shipowners were forced to establish specialist associations charged with covering their liabilities, which were uninsurable on ordinary markets.
The first P&I club, The "Shipowners' Mutual Protection Society" was formed in 1855. Although P&I clubs originated in the United Kingdom, they are now popular around the globe.
Some of them, like those that were started in the UK, have moved their operations to places with lower taxes, like Bermuda and Luxembourg. Many of these latter are members of the "International Group of P&I Clubs."
P&I clubs function as mutual insurance companies. They do not have shareholder-backed capital. Members band together and may resort to extra contributions if technical losses occur.
They can give good ratings to their members because they are a non-profit organization. P&I clubs are an important part of the maritime industry, as they provide a safety net for maritime businesses in the event of an accident or liability claim.
Each P&I International Group member club is autonomous and is controlled by a committee comprised of club-elected members. This committee has decision-making authority as well as responsibility for developing the club's strategies.
Furthermore, the committee may transfer some functions and responsibilities of its choosing to the group's managers. The club membership rating or premium for the owner, known as an "advance call," is based on the Owner's history and risk exposure.
The P&I International Group's member clubs have reached an arrangement (the pooling agreement) to collectively insure major risks. This convention specifies the risks to be shared, the amounts to be paid, and the processes by which these sums are distributed among member clubs.
How To Join a P&I Club?
A new shipowner intending to join a particular P&I club must note the following: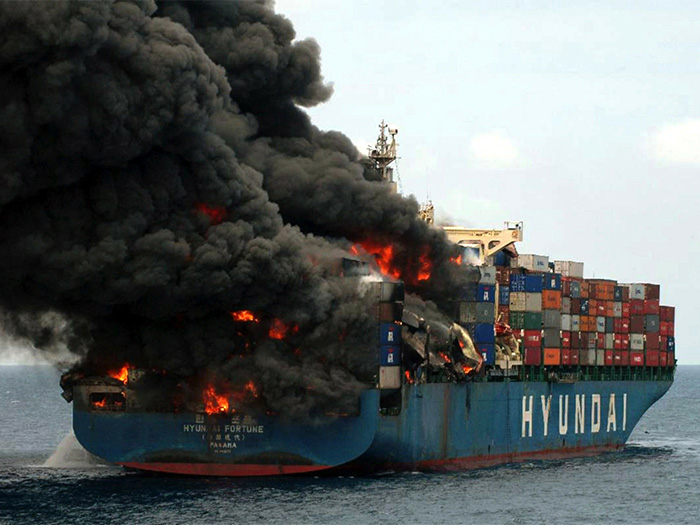 The shipowner needs to insure all risks associated with ship operation. Important in addition to "Hull & Machinery" insurance is the ship's membership in a P&I club. So, the shipowner would first contact the P&I club to sign himself and his ship up as members.
Before deciding whether or not to let the ship owner and the ship in, the P&I Club will look at everything. Among the criteria the club might consider are:
Appropriateness of the cargo compartments for the intended cargo
Competence of the crew
past performance of the ship's owner and/or managers
The standards of the ships classification society
Once the club determines that the ship is eligible for coverage, the ship owner will be informed of the specifics of the club's coverage. The particulars would include call rates and deductibles for each type of risk type.
The call rate is calculated as a cost per gross tonne. If agreed, the ship owner will pay the "advance call," and the P&I club will grant the ship owner a "certificate of entry."
The Benefits of Being a Member of a P&I Club.
P&I Clubs are risk-sharing organizations that offer protection to their members in the event of a maritime casualty. P&I Clubs are mutually owned and operated by their members, who are typically shipowners, charterers, and other maritime businesses.
Membership in a P&I Club comes with a number of benefits. First and foremost, P&I Clubs provide financial protection in the event of a maritime casualty.
This protection can be vital for shipowners and charterers, as it can help them avoid large financial losses in the event of an accident. In addition, P&I Clubs offer a number of other benefits, such as access to legal services, claims assistance, and market intelligence.
These benefits can be extremely helpful for maritime businesses, as they can help them minimize risk and maximize their chances of success.
As a mutual organization, P&I Clubs provide a unique form of protection for their members. By pooling the premiums of all members and spreading the costs of any claims that may arise, P&I Clubs are able to offer a level of protection that would be otherwise unavailable or unaffordable for individual shipowners.
P&I Clubs also offer a range of other benefits to their members, including legal support, risk management advice, and access to a global network of industry professionals. For shipowners, being a member of a P&I Club is an essential part of doing business and ensures that they are able to operate in a safe and compliant manner.
What To Look for In a P&I Club?
When you are looking for a P&I Club, there are a few things you should keep in mind. First, you want to make sure that the Club has a good reputation and is well-respected in the industry.
You also want to make sure that the Club has strong financial backing and can pay claims in a timely manner. Finally, you want to make sure that the Club has a good selection of coverage options that meet your specific needs.
By keeping these things in mind, you can be sure that you are choosing the right P&I Club for your business. Although most P&I Clubs will have similar features and benefits, there are however a few things to look for when choosing a P&I Club that is right for your company.
Make sure to consider the following when comparing P&I Clubs:
The Club's Financial Stability.
A P&I club's financial stability is of great importance to its members. The club provides a critical source of protection for its members in the event of a maritime disaster. In the event of a major maritime casualty, the club's ability to pay claims is vital to the financial well-being of its members.
The Club's History.
The club's history is significant for several reasons. First, it provides an indication of the club's financial stability. A club with a long and successful history is likely to be financially sound and able to pay claims in a timely manner. Second, the club's history can give prospective members an idea of the types of risks the club is willing to cover.
A club with a long history of covering losses caused by weather damage, for example, is likely to be more willing to cover such risks than a club with a shorter history.
Finally, the club's history can give prospective members an idea of the types and levels of service the club offers. A club with a long and impressive founding and organizational history is likely to be highly organized, based on its long experience in the industry and its understanding of the needs of its members.
The Club's Membership.
A club's membership is a reflection of its reputation, and it is especially important in a membership organization such as a club. A club's reputation has several important aspects.
One is a reputation for quality in front-of-the-house as well as back-of-the-house operations. A club with a reputation for smooth, attentive service is especially attractive to prospective members.
Other aspects of the club's reputation may include its image in the community. Some clubs like to show their neighborhood pride by supporting local charities or providing trading space and meeting rooms to local businesses and organizations at little or no cost to help the 3 communities feel the club's impressive presence and influence.
The Club's Geographical Reach and Coverage.
A P&I club's geographical reach is an important consideration for prospective members. A club with a global reach can provide members with greater protection against risks that may be difficult to insure locally. Additionally, a global club can provide members with access to a larger pool of capital, which can be used to cover claims.
Clubs with a narrower geographical focus may be able to provide more tailored coverage to their members and may be better equipped to deal with local risks. Additionally, clubs with a narrower focus may be able to provide members with more personal service. When evaluating the benefits of membership in a P&I club, prospective members should consider the club's geographical reach.
The significance of a club's reach depends on the member's assertion history, the location of the club's pool of assets, and the nature of the club's membership.
The Club's Risk Management Philosophy.
A P&I club's risk management philosophy is of utmost importance to prospective members. This is because the philosophy sets the tone for how the club will approach and handle risk. It is essential that prospective members understand the club's philosophy so that they can make an informed decision about whether to join.
The risk management philosophy of a P&I club should be clearly stated and easily accessible to all prospective members. Furthermore, the club should be open to answering any questions that prospective members may have about the philosophy. Only by doing these things can the club give prospective members the information they need to decide about joining.
Choosing the right P&I Club is an important decision for your company. Make sure to do your research and choose a club that is a good fit for your needs.
How To Make the Most of A P&I Club Membership
Organizations join P&I clubs for the benefits they offer. It is therefore important to ensure an organization makes the most out of a P&I membership. Here are a few ways to make the most of your membership in the P&I Club:
1. Get involved in the club's activities such as attending club meetings and events.
This involves participating in the club's meetings and conferences where administrative and club policy matters are discussed. The organization is a mutual one, so all concerns are taken into consideration. As a shipowner, you benefit when you can raise any concerns for peer discussions.
2. Read the club's newsletter.
One of the major services provided by the clubs is information sharing on the latest news on various operational risks that might impact shipping. Your ability to raise your risk profile to qualify for better premiums will depend on your keeping abreast with risks in the industry.
By making it a habit to read your club's newsletters the club's loss prevention strategies, which are usually made available through the club's information bulletins directed at owners' insurance officers, could be utilized to the greatest extent possible to reduce the number of "calls on the club members."
3. Get to know your fellow members and share your ideas with the club.
Knowledge sharing is crucial in an industry because it improves an organization's workforce's collective ability to grasp customers' problems, perceptions, and expectations, allowing the club to make customer-centric decisions- a vital ingredient. By getting involved and taking advantage of all the club has to offer, you'll be sure to get the most out of your membership.
P&I clubs are a great way to get discounted rates on shipping insurance. But how can you make the most of your membership?
Here are a few tips:
Make sure you understand the terms of your policy. Each P&I club has different terms and conditions, so it's important to know what you're covered for.
hop around for the best rates. P&I clubs can offer discounts of up to 20% on shipping insurance, so it's worth shopping around to get the best deal.
Use your P&I club membership to negotiate better rates with your shipping company. Many shipping companies provide discounts to P&I Club members, so it's worth taking advantage of this.
By following these guidelines, you can get the most out of your P&I club membership.
Conclusion.
The P&I insurance policy is a specialized form of marine insurance. When it comes to liability insurance, a wise shipowner, management, or charterer is going to want to make sure that they have it, especially if the ship is used for international trade.
P&I insurance protects a ship's owner or charterer against financial losses and liabilities that are directly related to the operation of the vessel. When we talk about P&I, we frequently use the phrase "third-party insurance."
A P&I club's performance can be measured in a variety of ways. Costs can be kept to a minimum if members collectively have few claims and club administration does a good job of resolving any claims on their behalf (heavy losses and many claims lead to higher premiums). But even the most careful operators and the best programs for preventing losses can't completely stop claims. Because of this, the member depends on his P&I insurance to make sure he can trade in a competitive market.