Although maritime transport is relatively a safe mode of transportation, accidents still do happen, and whenever these occur, there are usually huge personal, economic, and environmental costs.
Most trading operators around the world, therefore, have adopted a vetting process for vessels offered for charter, as a means of ensuring safer ship operations. The process of ship vetting inspection measures the vessel's compliance with Minimum Marine Safety Criteria.
A ship vetting inspection is therefore conducted to evaluate a vessel's compliance with international law and industry standards, in order to enable a prospective charterer to determine the suitability of the vessel for their cargo needs.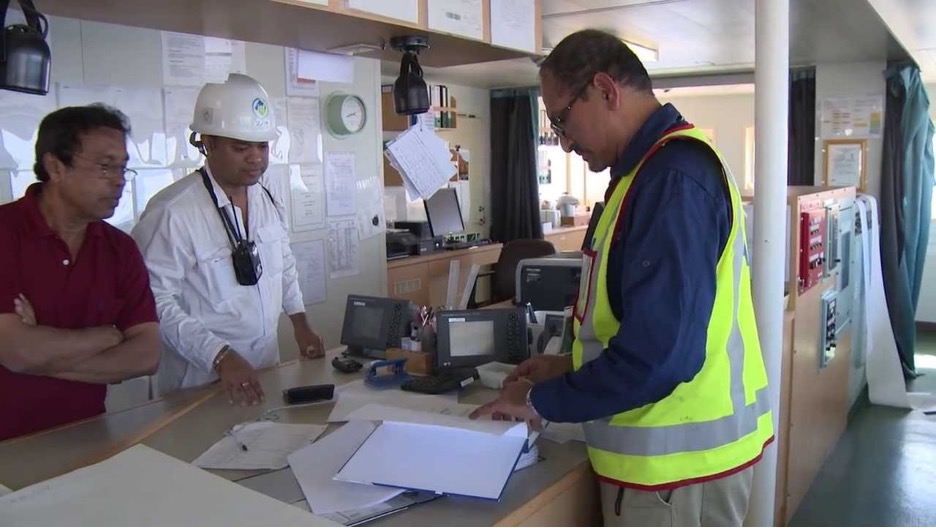 The vetting inspection typically involves an assessment of the ship's compliance with international safety standards, as well as the company's compliance with its own safety management system.
This article looks at the importance of a successful vetting inspection to shipowners and cargo owners, and the various general procedures for carrying out ship vetting inspections.
What is the Purpose of Ship Vetting Inspection?
A Ship vetting inspection provides a snapshot evaluation of the operating procedures, implementation, and condition of a vessel and its equipment. A wide variety of vessels, including tankers, bulk carriers, offshore units such as oil rigs, offshore support vessels, crew boats, accommodation barges, tugs, bunker barges, and packaged goods barges, are subjected to vetting checks.
In spite of the fact that statutes and laws do not specifically require vetting examinations, ship vetting inspections have now become an absolute prerequisite for running a commercial ship. It is in everyone's best interest, from the cargo owners to the terminals as well as anyone else who has a financial stake in the ships, to ensure that they have a ship that is both seaworthy and safe.
The Oil Companies International Marine Forum (OCIF) has put in place a Ship Inspection Report Program (SIRE), that helps support continuous improvement in the safety of the marine industry by providing a robust tanker risk assessment tool and vessel inspection report database.
Several organizations, including OCIMF SIRE members, the Chemical Distribution Institute (CDI), Rightship (for bulk carriers), and P & I Club, are responsible for placing the orders for the inspections. which are typically conducted at the request of a ship operator or owner, who wishes to offer his or her vessel for assessment.
Historical Background of Ship Inspection System
In the late 1960s, when a large crude oil carrier ran aground and spilled its cargo, the oil industry made the decision to take measures to protect the quality and safety standards of the ships that transport its cargo. The decision was taken so as to prevent accidents of a similar nature in the future.  This resulted in the establishment of ship vetting departments within the oil companies and the development of industry ship inspection programs.
From the lessons learned in previous accidents and with insistence from the courts the focus of responsibility was shifted from shipowners to shippers who were charged to provide evidence that, prior to accepting the nomination of a ship to move their cargo, they had taken every precaution possible to ensure that the shipment could be carried out in a secure manner and had done so to the best of their abilities.
The operation of an efficient ship vetting system requires access to accurate ship inspection data. The following third-party industry-controlled ship inspection schemes are well-known in the industry and are the most commonly used:
The Importance of a Successful Vetting Inspection to a Ship Owner.
Although ship vetting inspection is not mandatory it could be considered a commercial necessity. In vessel operations, it is crucial for commercial teams to have access to a fleet of ships with reputable vetting histories and full vetting acceptance by shipowners. In a shipping market where charterers have a surplus of options, this could be a significant business requirement.
Sometimes also a vetting and inspection clause is included in charter parties, particularly in the chemical industry. The following clause for example appears in BIMCHEMTIME: "Owners declare that the Vessel has been vetted and is, to the best of their knowledge, acceptable on a case-by-case basis by:…..
The majority of prospective ship charterers also take part in or obtain information from some kind of vetting protocol. Depending on the customer's prior experiences, one may prioritize pollution control or structural issues while another may put more emphasis on crew experience or navigation. Priorities for risk management may also vary.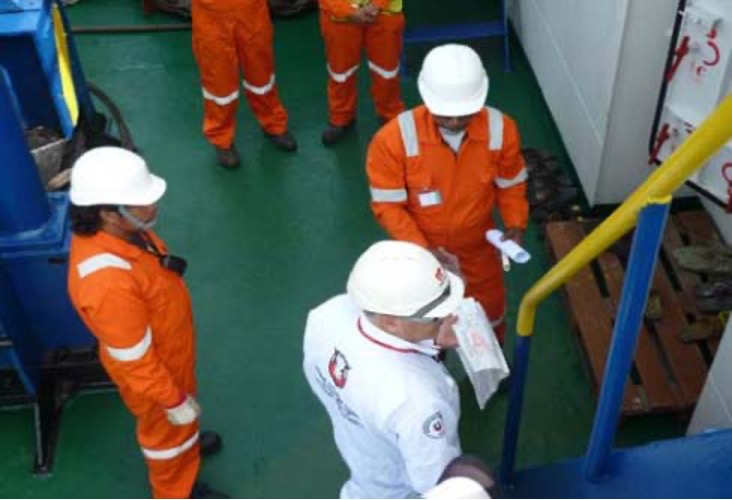 Acceptance after vetting by one party, therefore, does not always imply acceptance by another, but rejection or a poor report can raise questions and alarms. A customer may put a company's entire fleet on hold after a disastrous inspection. It goes without saying that if this occurs, businesses will suffer.
Onboard Preparations Before a Vetting Inspection.
Because a ship vetting inspection is a comprehensive evaluation of a vessel by oil companies, shipyards, and maritime organizations, the inspection will cover all aspects of the ship, from the physical condition of the hull and machinery to the documentation and crew qualifications.
Preparing for a ship vetting inspection can therefore be a daunting task. There are however a few key onboard preparations that should be made before a Ship Vetting inspection to make the process go more smoothly. Some of these are:
All relevant documentation should be gathered and made readily available for review. This includes the ship's construction plans, as well as maintenance and repair records.
The ship should be clean and presentable. All areas should be free of clutter and debris, and all surfaces should be clean and free of grime.
All systems should be operational and in good working order. This includes the ship's navigation, communications, and safety systems.
The ship's crew should be familiar with the requirements of the inspection and be able to answer any questions the inspector may have.
Conclusion.
Ship Vetting inspections are all vital components of maritime safety. By implementing these programs and assessments, we can reduce the risk of accidents and incidents at sea.
Each program has its own unique benefits, and they work together to create a comprehensive safety system for maritime transport.