The merchant navy is a vital part of the global economy, transporting goods and materials around the world. Merchant ships are operated by commercial shipping companies and are used to transport cargo and passengers.
The Maritime Labor Convention, 2006 ("MLC, 2006") establishes minimum working and living standards for all seafarers working on ships flying the flags of ratifying countries as well as merchant navy age limit and health requirements
The Convention sets minimum standards for flag states to implement national legislation for state and company policies regarding age limits, health requirements/medical tests as well as career opportunities for seafarers.
Maritime careers are some of the most exciting, challenging, and rewarding careers in the world. The industry provides opportunities for all skills and abilities. The demand for experienced Merchant Navy personnel is projected to increase and there are many reasons for this. This blog will look at regulations for age and mandated health requirements as well as medical tests and career opportunities for seafarers.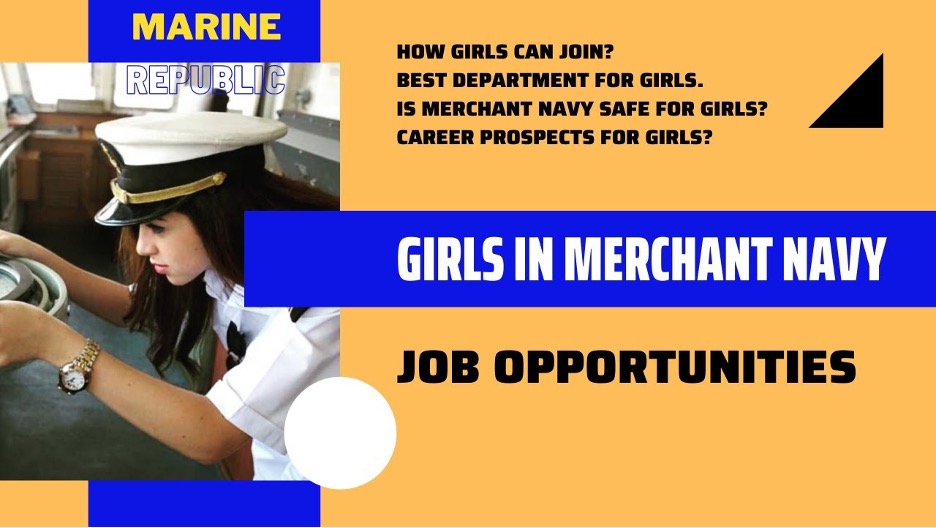 To ensure that no underage persons work on a ship the MLC 2006 Regulation 1.1 provides requirements for seafarers to work on ships.
The Regulation prohibits the employment of persons under the age of 16. Special conditions, especially night work are prohibited for seafarers under 18 unless special dispensation has been granted by the responsible flag state competent authority
Where the work is likely to endanger the health or safety of seafarers under the age of 18, employment, engagement, or work shall be prohibited. However, following consultation with the relevant shipowner and seafarers' organizations and taking into account pertinent international standards, national laws, or regulations, the competent authority shall determine the types of such work.
MLC 2006 that Specifies Minimum Age for Seafarer Employment
The International Maritime Organization (IMO), the International Labor Organization (ILO), and the World Health Organization (WHO) are all concerned about whether or not seafarers are able to carry out their duties, both routine, and emergency, in a manner that is both safe and effective while they are at sea.
These bodies have therefore issued guidelines that are meant to provide the basis for establishing national arrangements which are compliant with relevant international Conventions.
This ability to carry out their duties, both routine, and emergency is contingent not only on the level of fitness that a person possesses at the time when joining a ship but also on the likelihood that they will develop a condition that will be detrimental to their ability to do their job in an expected manner while at sea.
Therefore, it is necessary for seafarers to go through medical screenings both before beginning their employment and periodically while they are on the job. in order to reduce risks to other crew members and for the safe operation of the ship, as well as to safeguard their personal health and safety. This examination covers everything from vision, and hearing as well as physical capabilities
The aim of the medical exam is to make sure the seafarer being examined is healthy enough to carry out both routine and emergency duties at sea and is not suffering from any conditions that could be made worse by sea service.
Guidelines on the Medical Examinations of Seafarers
The answer is that unlike the international standard requirement for minimum age there is no international maximum age limit for working in the merchant navy. Whether you're 20 or 60, you can still serve as a merchant sailor. Of course, age may be a factor in some roles, such as physical labor roles. But in general, there is no internationally accepted age limit.
However various countries impose limits that vary by country. In the United States, for example, the maximum age for a merchant mariner is 70 years old. In other countries, like the United Kingdom, the maximum age is 65 years old. These age limits are put in place because of the physically demanding nature of the work and the long hours that are often required. That said, most companies do have their own age policies.
The merchant navy offers a wide range of career opportunities for those who are interested in working at sea. There are many different types of vessels that make up the merchant navy, from oil tankers and container ships, dry bulk carriers to cruise ships and roll-on/roll-off (RORO) ferries.
No matter what your skills and interests are, there is likely a position in the merchant navy that is a good fit for you.
Some of the most popular career options in the merchant navy include deck officers, engineers, and seafarers. Deck officers are responsible for the navigation and operation of the vessel, while engineers maintain and repair the ship's machinery.
Seafarers are responsible for the safety and security of the vessel and its crew
Post Seafaring Careers
While working on a ship is something that many people dream of doing at some point in their lives, those who have spent significant time at sea often long for the stability and predictability of a land-based job.
As a consequence of this, seafarers may think about transitioning into other fields of work after having a prosperous career at sea.
Some people might decide to work on the land, but remain in the maritime industry. This could be in fields such as maritime surveying, ship operation, and management, ship broking, or the management of ports and harbors, all of which are areas in which skills acquired on ships are easily transferable. For some people, the best option is to start their own company from the ground up.
Even though it's challenging, sailing is a rewarding career. Ex-seafarers have a wealth of experience as a result of their time spent at sea, and as a result, they may have a much better chance of getting jobs both onshore and offshore in the maritime industry.
They have several job opportunities in the maritime industry as well as outside of the maritime industry, which will help them start a new career after their time spent in the maritime industry.
Ex- seafarers also have the option of working in a variety of careers that are less well-known, as well as for reputable shipping fraternity companies.
They have several job opportunities in the maritime industry as well as outside of the maritime industry, which will help them start a new career after their time spent in the maritime industry. Ex- seafarers also have the option of working in a variety of careers that are less well-known, as well as for reputable shipping fraternity companies.
In a report, titled "Perception vs. Reality", from a survey conducted by Faststream, a UK-based maritime industry recruitment firm, it was found that 85% of all seafarers remain at sea for the majority of their working lives and never make the transition from sea to shore, those who choose to come ashore to work after retirement were far more attracted by the professions to which they have had some contact in their day to day work.
They were therefore more likely to pursue career paths connected with the sea. There is a wide variety of shoreside careers like as insurers, lawyers, shipbrokers, technical or marine superintendents, harbourmasters, loadmasters, fleet managers, cargo surveyors, vetting inspectors, marine surveyors, etc.
The Merchant Navy offers a unique lifestyle and set of benefits that are hard to find in other careers. If you are looking for an exciting and adventure-filled life, the Merchant Navy may be the right choice for you.
Some of the benefits of joining the Merchant Navy include:
– Travel: The Merchant Navy gives you the opportunity to see the world. You will get to experience different cultures and lifestyles while you are working and explore new places during your time off.
– Job Security: The Merchant Navy is always in need of qualified personnel. This means that there is little risk of unemployment and you can always find a job in the Merchant Navy if you are willing to work hard.
– Good Pay: Merchant Navy officers can earn a good salary and enjoy a comfortable lifestyle. In addition, many benefits and allowances are provided, such as free or subsidized travel, free medical and dental care, and a pension scheme.
Conclusion.
The Merchant Navy is a great career to embark on if you are of the right age. As an industry with global outreach, it provides a fantastic opportunity to see the world and earn some fabulous salaries. And even when you are done with it, there remain some great opportunities still to exploit ashore.