Boat salvage yards can be a vital source of equipment and essential services for all boat owners. If you're looking for parts repairs, maintenance or even disposal of unwanted or non-functioning boats – then a boat salvage yard is going to help you out with everything you need!
You'll find a list here of the absolute best boat salvage yards in the United States and Canada!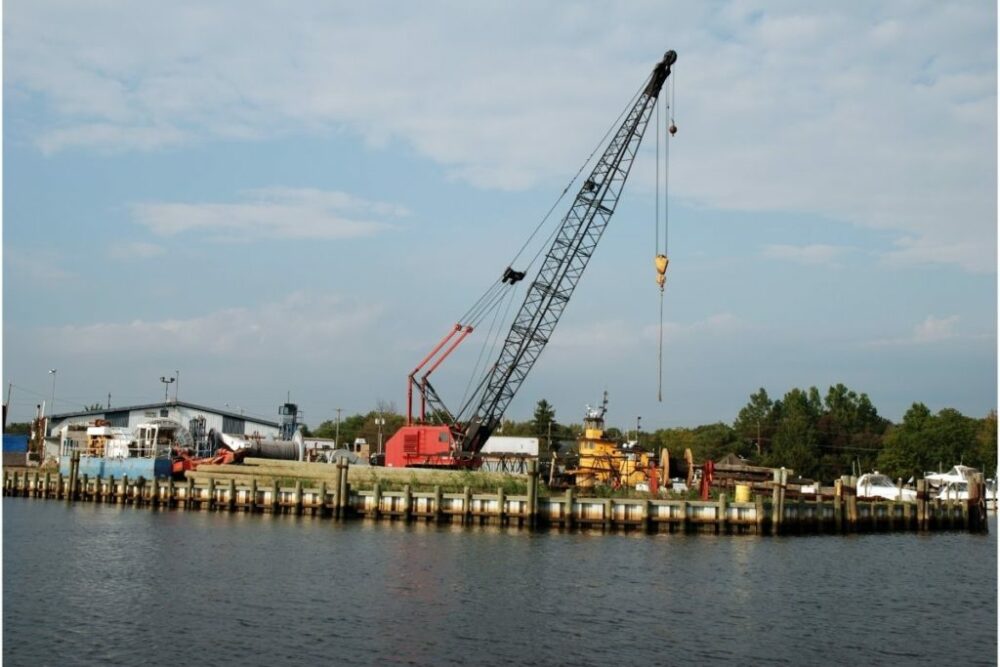 Boat Salvage Yards In Florida
Don's Marine Surplus & Salvage has been in operation on the Gulf Coast of Florida for over 30 years. Since 1979, they've been one of the best suppliers of new and used boat parts in the region.
No matter what you need, you should pay a visit to Don's Marine Surplus & Salvage, as there's an extremely high chance they'll be able to help you out!
That's not least due to the more than 17 acres of inventory space that you'll find at this fantastic boat salvage yard. With so much space for stock, and so many different types of boat parts available, a trip to Don's Marine Surplus & Salvage should be able to cover practically everything you need!
They've got fuel tanks, rope, outdrives, propellers, cables rigging, and seats – as well as parts for both sailboats and trailers. Of course, you'll find far more than could be listed here!
The staff is all knowledgeable and helpful too – yet another thing that will make a trip to Don's Marine Surplus & Salvage worth your time!
Situated in St. Augustine, Florida, Sailors Exchange is an absolutely fantastic marine store that will be able to supply all of your boating needs. They operate both wholesale and retail and purchase both from manufacturers and individuals.
This means that they've constantly got new stock in – and also means that even if they don't have what you need on the day, there is an extremely high chance that they'll be able to get it for you with ease!
As their motto states, the mission of Sailors Exchange is to keep boating affordable. This means that it's a great place for you to pick up any parts that you might need at a good price! Whether it's lighting, electrical panels, gauges, windshields, teak, booms, sails… the list goes on!
Also making Sailors Exchange worth the trip is their fascinating library. Inside you'll find a collection of rare nautical books, as well as charts going from Norfolk all the way to the Red Sea. They're open from Monday to Saturday and are easily reachable by fax or email for any inquiries!
Sailorman is an absolutely amazing boat salvage store that you can find at 3000, St Andrew's Avenue, in Fort Lauderdale Florida. You should be able to get anything you need at this fantastic place, no matter what sort of boat you're after parts for.
Whether it's a small sailing dinghy or a mega yacht, Sailorman will be able to help with whatever you need.
They claim to be "the world's largest and most uniquely new and used marine emporium" – and just a brief glance at the sheer scale of the inventory of this amazing store will show you that this is no idle boast. You can buy, sell, trade, or consign practically any marine equipment here.
They keep over 10000 items in stock on a regular basis and also have a constantly changing inventory of other parts.
They have such a large inventory that it's not logistically possible for them to properly catalog all of it – but give them a call or email them, and they'll be sure to help you out!
These are only three that we picked, but here you can find a more extended list of the 10 best salvage yards in Florida.
California
Marine Engine Salvage is located in Stockton California and is a fantastic company that can help you find boat parts and boat engine parts no matter the circumstance.
They've been in business for well over 30 years and during that time have gained a wealth of experience with engines from many different manufacturers.
They are well equipped to deal with Mercruiser, OMC, Volvo, Johnson, Evinrude, Mercury, Mariner, and Force engines and should be able to find components for any of these for you.
Marine Engine Salvage is also a great place for service and repairs. They are a service provider for Mercruiser, Volvo, Evinrude and Johnson, as well as many other manufacturers in the marine industry. They are open to insurance work too.
If you're bringing your vessel in for repairs, make sure that you bring the key, a charged battery, a quarter tank of fuel, and the drain plug for your boat.
They're also able to do a full trailer service for you, including work on brakes, bearings, hubs, axles, bunk boards, wheels, tires, and master cylinders. If need be they can also order trailer parts for you. They can also deal with fiberglass repair and detailing!
Minney's Yacht Surplus from Newport Harbor is a store with a long family history of boating. It's a family business, from a family with a nautical past that dates back more than 60 years. As such, you can expect an absolute wealth of knowledge from this fantastic marine store.
The staff should be able to help you with practically any situation, given the sheer amount of experience that you can find here.
Of course, it's not just knowledge that you'll find here – but a fantastic collection of parts for spares and repair that will truly help you to fulfill everything you need! They also boast the largest new and used sail inventory on the entire west coast.
They've been selling sails at good prices for over 40 years, and claim to own every sail on the list. You won't find a single sail here that costs over $1,995!
You can find Minney's Yacht Surplus at 1500 Newport Boulevard, Costa Mesa, California 92627.
For over 40 years Antiques of the Sea has been helping nautical and marine antique collectors to find exactly what they need.
They're located on Pacific Coast Highway in Sunset Beach, California – between Long Beach and Newport Beach. This has also made them a useful resource for film and television production crews.
For example, recently antiques from this fantastic store were used in the World War II movie "Greyhound" starring Tom Hanks!
This is an absolutely fantastic store where you can find practically any water and marine antique that you could imagine. They have an amazingly large inventory that of course is constantly changing you to them being a fantastic source of rarities for collectors.
They have so many different types of interesting objects that it is just impossible to list them all.
Italian brass lighting, portholes, diving helmets, lamps, nautical clocks, weather instruments, telescopes, binoculars, steering stations, telegraphs, barometers, sextants… they will be able to find practically any type of marine antique for you!
Texas
Bradwell Boats is a salvage yard that you can find at 21010 Mockingbird Lane, Spicewood, Texas 78669. They pride themselves on their exceptional service and can help you with many of your marine needs. They do both haulings across the entire nation, and also removed for salvage.
In fact, they claim to salvage boats in many different conditions – including sunken boats, boats with bad engines, abandoned boats, and boats that people simply no longer wish to maintain.
No matter the condition of your boat, it's definitely worth contacting Bradwell Boats to see if they can help you with your salvaging needs.
Not just that, but they carry an inventory of both parts and also a stock of pre-owned boats. You can also find a small inventory of trailers here. And, if you need zebra mussels to be removed from the hull of your boat, Bradwell Boats can perform that service for you too!
Texas Boat Disposal Service is a fantastic business that can help you dispose of any old boats that you no longer need. They will dispose, demolish, and/or haul away practically any boat that you need to get rid of.
Whether it's a houseboat, a motorboat, or a sailboat. or even a jet ski or boat trailer, Texas Boat Disposal Service can quickly, cleanly, safely, and efficiently deal with it for you.
They provide a fantastic service for anybody who needs to get rid of a boat or any other large marine equipment.
They provide a great environmentally friendly service for getting rid of unwanted marine equipment that is far better than simply burning or burying, as many boat owners may be tempted to do when dealing with an unwanted boat.
They make the whole process simple, easy, and relatively painless for you. Whether you want them to come and pick up your unwanted boat, or for you to bring it to them, they'll be able to dispose of it accordingly.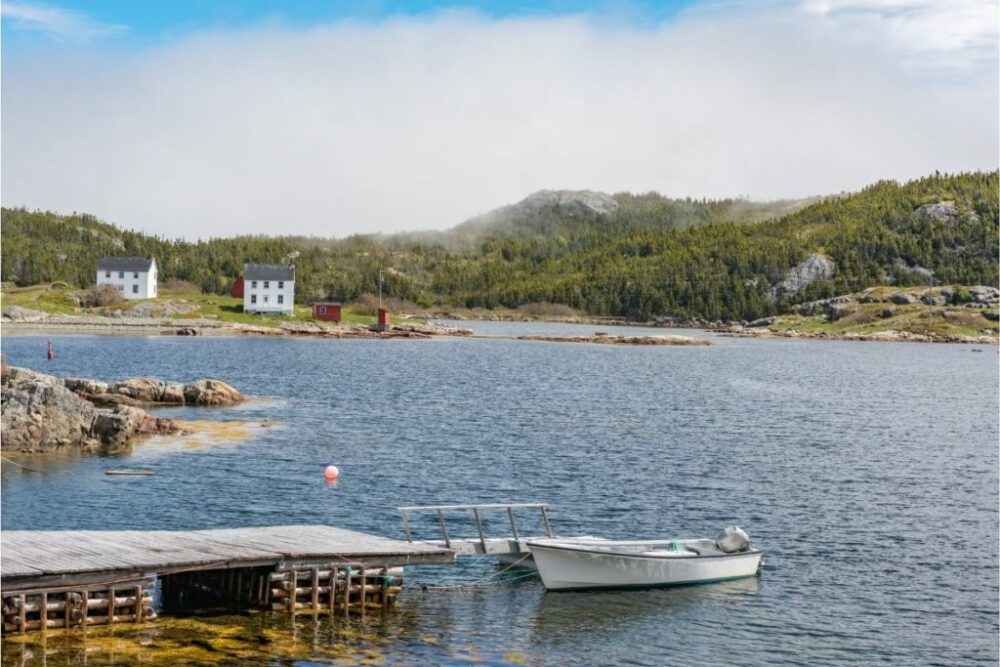 New York
If you need boat removal or used boat parts in the New York, New Jersey, and Connecticut areas then Boat Dump is somewhere you should definitely get in touch with.
For a start, they are an absolutely fantastic company when it comes to removing junk boats and disposing of any unwanted damaged, or abandoned boats.
They'll haul whatever you need away, dispose of everything properly, mark the title as destroyed, and help you with paperwork. For any boats that are sitting on blocks, they charge a hauling fee. On some 1995 or newer complete boats they even pay cash.
They've got an inventory of used parts too – outboards, outdrives, and trailer parts. Contact them for details and they may well be able to help you find what you need. You can even request parts from them!
For immediate removal of any unwanted boat, simply call them up and they'll be able to help you within the New York, New Jersey, and Connecticut areas.
Long Island Marine is an absolutely fantastic salvage yard and boat part repository that could help you with so many situations. They boast an inventory of over 30000 new and used boat parts!
With so many different parts on offer, it's fair to say there's more than a reasonable chance that Long Island Marine will be able to help you with practically anything you need!
Of course, parts are not the only thing that Long Island marine can help you with. They also offer servicing facilities for boats! They do all of their work in-house, including engine repairs, outdrive repairs, and many other services – such as electronics wiring, painting, and detail work.
They also offer secure winter boat storage. Their boat yards are well-lit, with live on-premises security and 24/7 monitoring by security cameras. They also offer boat winterization services, as well as transport and haul-outs.
With over 17 years of operation, Long Island Marine has the experience to be able to help you with practically any of your marine needs!
Illinois
South Central Outboards, based in Altamont Illinois, is a relatively new company that as its web page proudly states, brings old-fashioned values to an online Marketplace.
They specialize in both new and used marine parts. They've been open since 2008, and to this day they sell a lot of parts online, primarily on eBay.
You'll find an absolutely vast array of parts available at South Central Outboards, including powerheads, lower midsection components, ignition, and electrical systems, fuel and oil systems, steering components, hoods, and cowling covers – and of course many many more!
Not only do they buy and sell both parts but they will also perform many services. They can do vapor blasting to restore metal parts.
Also, they have a carburetor service that will involve them completely disassembling, vapor blasting, and refinishing your entire carburetor.
They proudly state that this is not just a rebuild service – but a remanufacturing service! You'll also find a wealth of really useful how-to guides on their website!
North Carolina
Based in Winston Salem, North Carolina, Bull's Marine Salvage proudly boasts that they are not your common salvage business. They have a track record of not just fair prices, but also putting the salvage they recover to good use.
They don't fill landfills with old boats and marine equipment but instead try their best to make sure that everything gets reused.
This business is owned and operated by a certified technician with more than three decades experience of servicing all major boat engine brands.
They will ensure that you get a fair price for your salvageable boat or engine – then they'll recycle as many parts from the vessel and engine as they possibly can, and remanufacture them with a warranty.
They won't take a fiberglass hull on its own, however. Any boat that you need them to help you with will have to have some salvageable parts.
They also provide other services, including winterization and spring checks. You can also use them to dispose of any used boat, vehicle, lawnmower, or tractor battery for free!
Louisiana
If you're in Louisiana, you should definitely pay a visit to The Boat Yard! It's one of the best places possible for all of your boating needs. They claim to be one of Louisiana's highest volume dealers of pre-owned boats.
At any time they have over 200 boats in stock, covering all makes, models, and price ranges. No matter what size or type of boat you're looking for, and no matter your budget, The Boat Yard should be able to help you out!
Of course, they also buy boats! So if you're looking for a great place in Louisiana to take a boat off your hands, then you could well find that The Boat Yard will pay cash on the spot to take a good working boat off your hands!
They also have a fantastic selection of spare parts available. To find out exactly what they have on offer you can either call them, pay the store a visit, or send a parts request to them through the form on their website.
Virginia
For well over 20 years Potomac Marine has been providing not just excellent service and dedication, but a wealth of quality parts to boat users in Virginia.
They are authorized sellers of many popular brands, including Mercury, Volvo Penta, OMC, Evinrude, and Mercury. They are able to provide service for many products from these companies too.
You can of course buy marine parts from them – and if need be they can provide many essential maintenance services for any of your boating needs. They specialize in both seasonal and preventive maintenance.
Also, they are specialists when it comes to handling insurance claims and warranty work, with the experience to make the process a lot smoother for you.
They also provide towing and salvage services. They can do many things in this area, including refloating sunken boats, recovering boats from hard groundings, removal of wrecks, and even emergency response to boats in perilous situations.
You'll find them at 16229 Neabsco Road, Woodbridge, VA 22191. They're open from Tuesday until Saturday.
Wisconsin
American Marine & Motorsports has been in operation for nearly three decades. They are based in northern Wisconsin, on the beautiful Shawano Lake. At their facility you'll find many useful services – in fact, they are able to do practically anything to your boat here.
Whether it's routine maintenance or something as complex as a complete engine rebuild you'll find that the team at American Marine & Motorsports is more than capable of handling everything for you with professional courtesy and excellent service.
They have an absolutely colossal parts department which means that you'll be likely to find absolutely anything you need for your boat in their warehouse. If need be they can also ship parts overnight – which can be perfect if you need to make a repair to your boat quickly!
No matter what it is that you need to be done to your boat, you'll be able to find it here – and you'll get absolutely fantastic service. You can also rent and even buy boats here – in fact, they have a fantastic showroom!
Ontario
Kawartha Marine are absolute specialists when it comes to wrecking, recycling, salvaging, and disposing of any used boats used by parts or even trailers. No matter what your disposal needs are, this fantastic boat-wrecking yard based in Southern Ontario Canada will be able to help you.
They will take practically any type of boat. Fishing boats, aluminum boats, steel boats, wooden boats – they don't mind, no matter what it is! If you need help with disposing of a boat, Kawartha Marine can provide whatever you need!
And of course, being specialists in boat salvage means that this company is also a fantastic source of used both parts. This of course means that no matter what your repair needs are, you'll be able to find something to help you with them here!
British Columbia
Premium Marine Wreckers & Recyclers are located halfway between Vancouver and Calgary, in the Shuswap Lake region of British Columbia. They've got over four decades of boating experience at the company, and they are expert wreckers and recyclers of all marine equipment.
They are able to offer complete boat recycling. Any completely intact boat will be removed for free. And, of course, you'll find that they are an absolutely fantastic source of both new and used parts.
They recycle parts from boats of all different types. They also sell different makes and models of boat trailers. They have a constantly changing inventory, which means it's always best to get in contact with them about any parts that you may need.
They are also able to provide many useful services for your boat. They service and rebuild trailers too. If necessary, they can valet, store, and even shrink-wrap your boat!
The Bitter End Exchange claims to be the largest marine retail store on the entire Sunshine Coast! Indeed they have two entire buildings that are packed to the rafters with both new and used marine items.
They have such a wide and varied inventory of used items that unfortunately it's not reasonable for them to actually catalog them all. However, they are sure to be extremely helpful with everything you need if you contact them!
They also sell a wide range of extremely useful products that will help you maintain your boat. They sell all sorts of oils, cleaners, and paints, as well as other useful things such as light bulbs, batteries, clamps, and anodes.
And, they have an extremely useful selection of safety equipment of all types for both children and adults. The Bitter End Exchange is definitely worth a trip!
Conclusion
Hopefully, this useful guide to some of the best boat salvage yards in the United States and Canada will help you with whatever your nautical needs are!